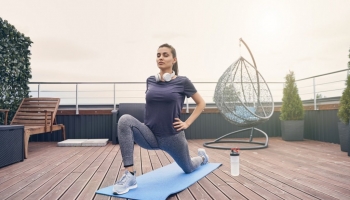 SUMMER WORKOUT AT HOME: GYM MACHINES AND LIFE FITNESS
The heat may be a demotivation to exercise during the summer. That's why we present you an ideal solution: summer training at home with the help of gym machines.
In this article, we will explore how to make the most of summer by training at home with the help of gym machines and adopting a fitness lifestyle. We will discover how to create an effective training plan, the machines that can improve our routine and how to incorporate healthy habits into our daily lives. If you want to stay fit and energized during the summer without leaving the house, this article is for you!
BENEFITS OF HOME TRAINING
Training at home offers a series of benefits that can improve your sports motivation and make your fitness life much more effective. Next, we will see the positive aspects of training at home:
Convenience: Training at home gives you the freedom to choose your own schedule and pace. You no longer have to stick to gym hours or worry about traffic. You can exercise at the time that best suits your day, which facilitates stability in your routine.
Privacy and Confidence: By exercising at home, you can leave behind the feeling of being watched. This can boost your confidence, especially if you are new to the world of fitness. Without prying eyes, you can focus on your exercises while feeling relaxed in your privacy.
Saving time and money: you save time on trips to the gym and, in addition, you do not need to invest in subscriptions, gasoline or public transport. An initial investment in basic equipment is enough to get started.
Variety: With a wide range of online videos and apps, you can access expertly designed routines at any time. You can choose between cardio, strength, flexibility and more workouts. In addition, you can adapt your space and equipment to your specific needs.
Family environment: training at home can become an activity in which the whole family participates. You can encourage your family to join you by creating a healthy and active environment at home.
Fewer Excuses: With the home gym, the excuses for skipping a workout decrease significantly. Bad weather, lack of time or morning laziness will no longer be obstacles to your exercise routine.
Focus on Mental Health: The comfortable, familiar environment of your home can reduce the stress associated with exercising in public. Also, having a quiet space to relax after your workout can help you improve your emotional well-being.
GYM MACHINES FOR A SUMMER TRAINING
Spinning bikes for home: these are the perfect ally for cardio and leg strengthening while you enjoy exercising at home.
QM 300 spinning bike
The QM 300 indoor spinning bike has a strong and stable structure, with a robust steel frame and is prepared for high-intensity exercise. This home spinning bike has an ultra-padded seat that is adjustable in height and position, as well as an ergonomic handlebar with a heart rate monitor. This gym machine features everything you need for a complete workout such as: LCD screen to monitor physical performance, 24 kg flywheel and ultra-quiet belt drive.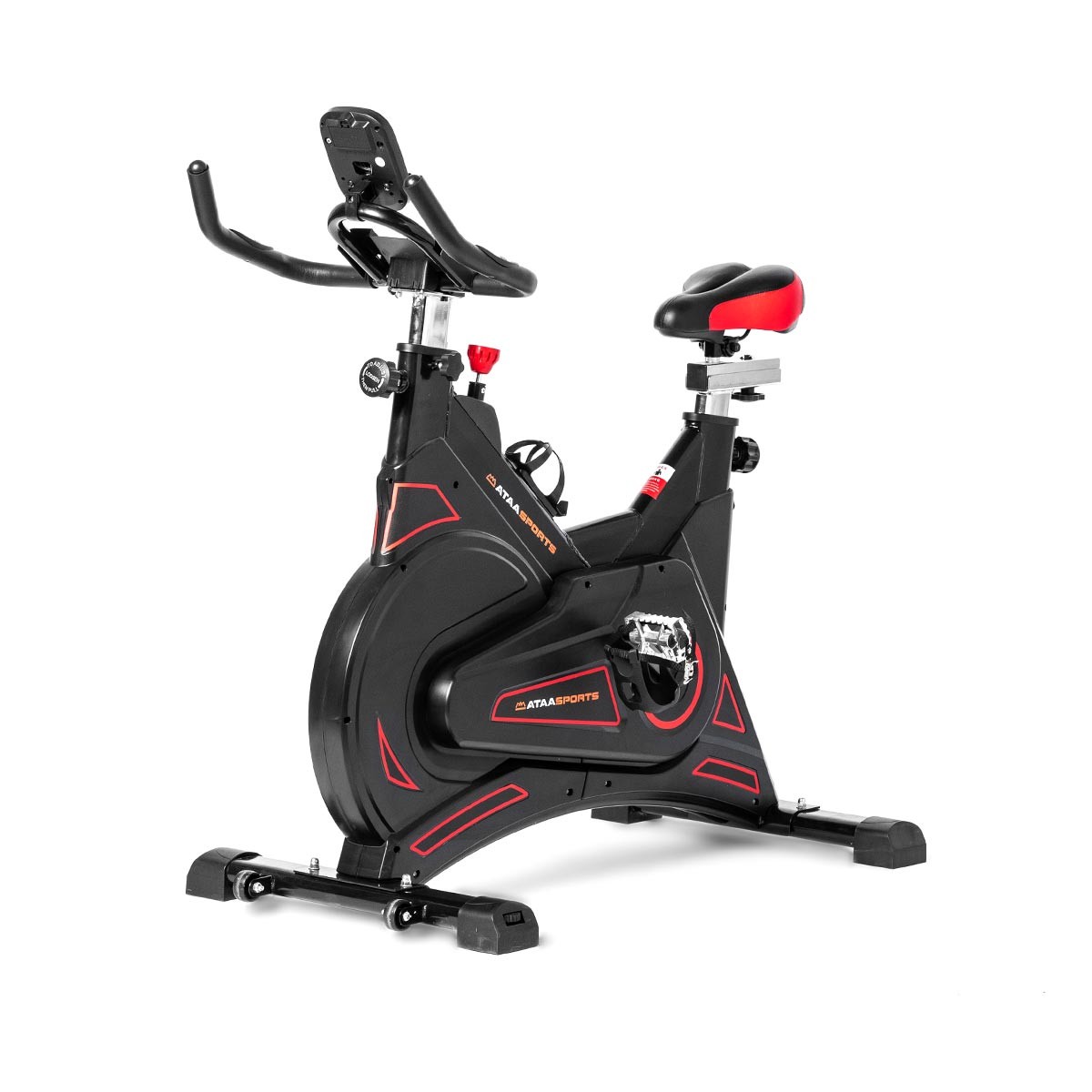 Stelar spin bike
With the Stelar spinning bike you can enjoy a complete workout without leaving home. On this indoor spinning bike, the inertia wheel guarantees smooth and fluid pedaling, while the LCD screen allows you to control your training at all times, displaying data in real time. The ergonomic design of the saddle and the handlebars of this spinning bike provide the necessary comfort for optimal training. In addition, its secure structure and its base with grips to the ground guarantee the necessary stability to pedal without worries. Start getting fit at home with the Stelar spinning bike!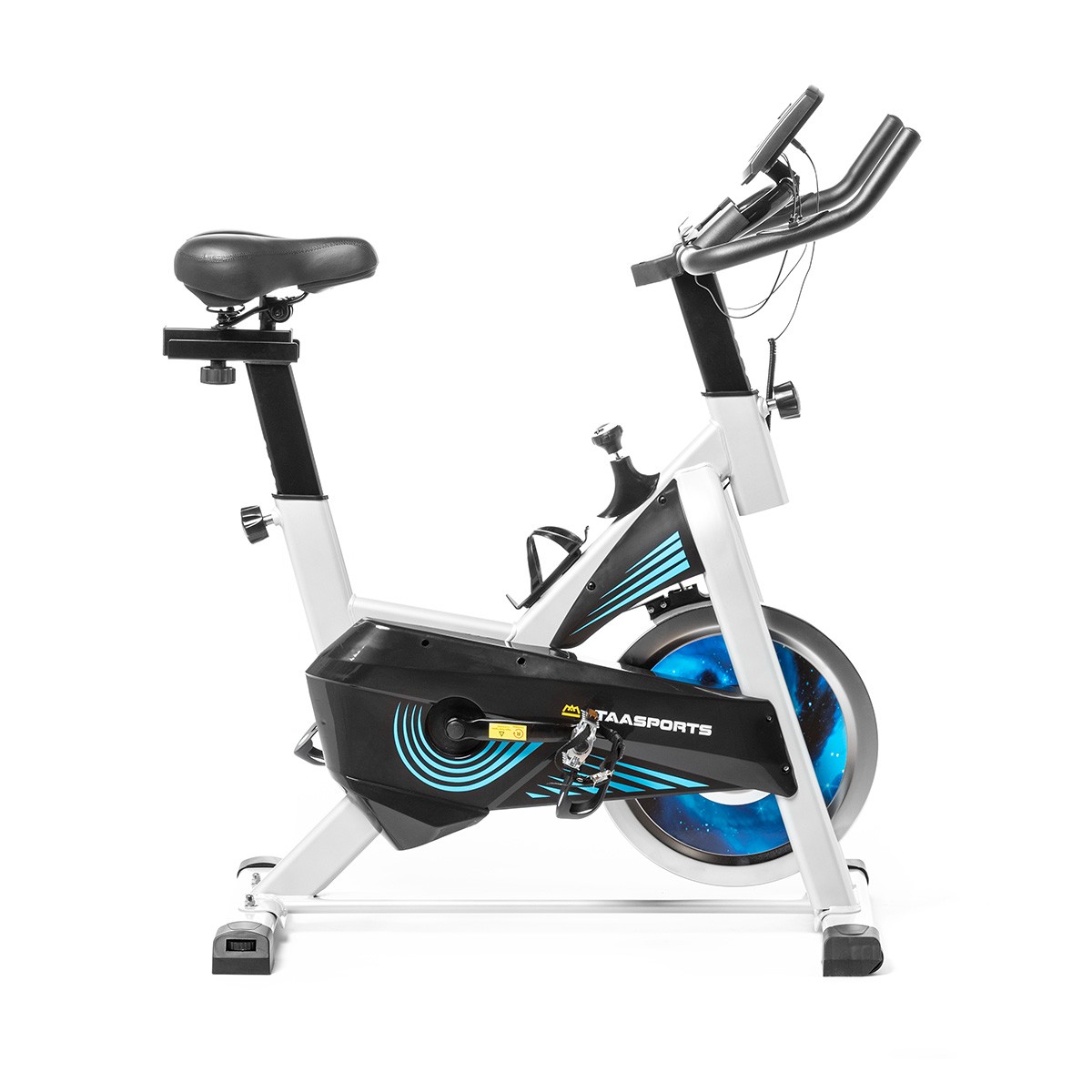 InBody Titan Spin Bike
This high-end indoor bike has padded handlebars and a comfortable, ergonomic and padded anti-prostatic seat. The InBody Titan semi-professional spinning bike features a quiet drive system ideal for exercising without noise. In addition, this home spinning bike has an ultra-quiet magnetic brake, 18 kg flywheel. and, an LCD screen to monitor high-intensity workouts.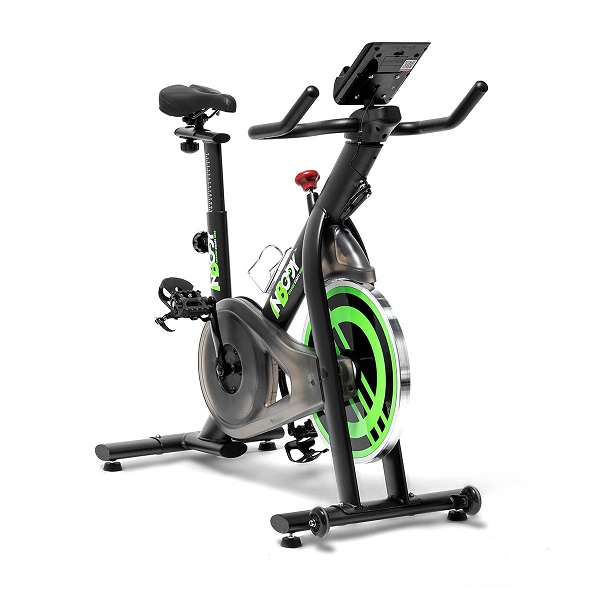 Ellipticals: Perform a low-impact workout to work both your upper and lower body.
InBody Titan E1 Elliptical Trainer
The elliptical cross trainer for home is high-end and has a magnetic brake and front flywheel, perfect for high-intensity exercise. This indoor elliptical has a galvanized steel structure that makes it very resistant, strong and stable. In addition, it has an LCD screen with 24 different training levels and padded handlebars with a built-in heart rate monitor.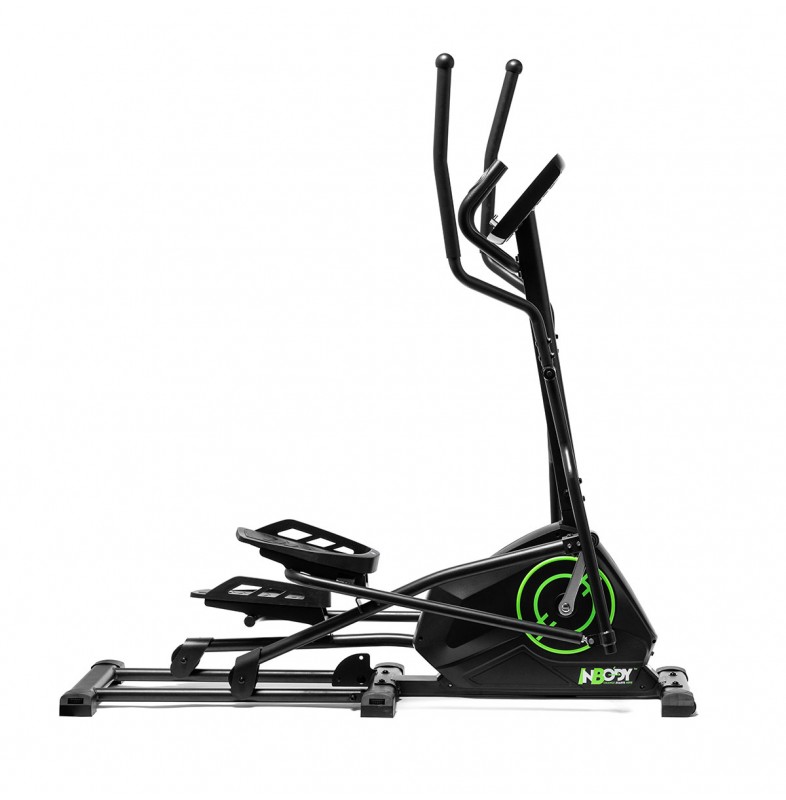 EasyTone Elliptical
The EasyTone elliptical trainer has a compact design and is ideal for training at home. It has an inertia wheel to improve your physical shape, magnetic resistance and 8 manually adjustable levels. This elliptical bike for home incorporates heart rate sensors on the fixed handlebar to monitor your physical condition at all times during exercise. It also has an LCD screen, where you can see measurements such as: distance, calories, time, speed or heart rate.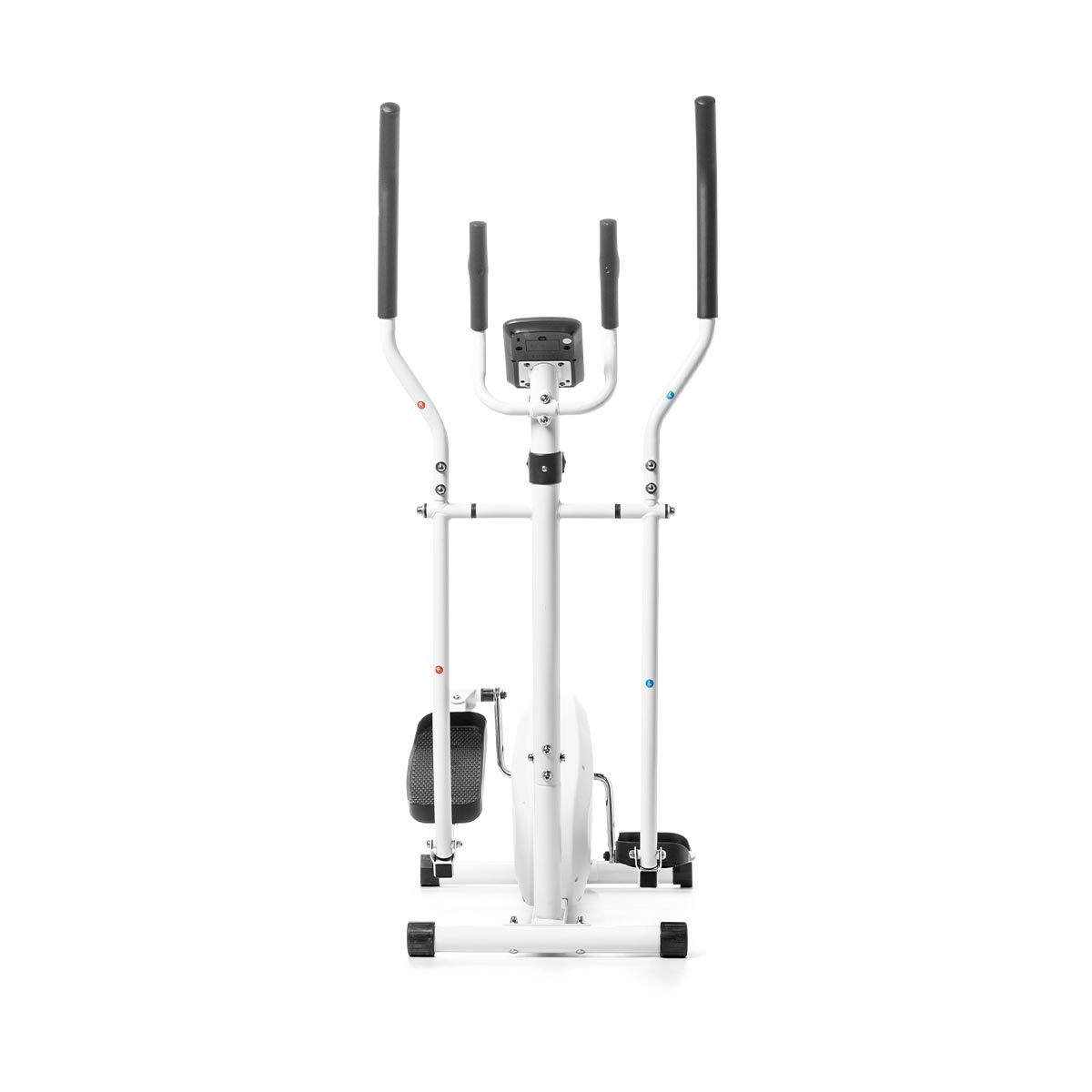 TRAINING PLAN FOR THE SUMMER
Summer is a perfect season to continue with your training routine and make the most of the warm weather. Here is a training plan designed to help you stay in shape and enjoy this time of year to the fullest:
Outdoor cardio
Take advantage of the sunny weather to do cardiovascular activities outdoors. Running, swimming, biking or even walking are great options to burn calories while enjoying the sun and cool breeze. On very hot days, exercise in the early hours of the morning and the last hours of the afternoon, to avoid the heat in the central hours of the day.
High intensity routines (HIIT)
Incorporate HIIT sessions into your training plan. These quick and explosive exercises are ideal for burning fat and improving cardiovascular endurance in a short period of time. You can do sets of sprints, jumping jacks, or burpees in your backyard or at a nearby park.
Strength training
Don't neglect strength training during the summer. You can perform exercises with your own body weight, such as push-ups, squats, and planks. You can also use resistance bands or light weights to tone your muscles.
Flexibility and stretching
Spend time stretching and improving your flexibility. Summer is ideal for practicing yoga outdoors or stretching after a workout. This will help keep your muscles flexible and reduce the risk of injury.
Recreational activities
Take advantage of the summer to include recreational activities that are also exercise. Play volleyball on the beach, kayak on the lake or in the sea, or go hiking in the mountains. These activities also keep you active while enjoying nature.
Hydration and nutrition
Remember that summer brings higher temperatures, so it is essential to stay hydrated. Drink enough water before, during and after your workouts. Also, choose fresh and light foods that provide you with the energy you need for your activities.
Rest and recovery
Don't forget the importance of rest. Give your muscles time to recover and regenerate. Summer can be an opportunity to enjoy more hours of sleep and relaxation.
This summer, don't let the heat stop you. With summer training at home, you can keep your fitness life on track and face the hot season with vitality. Whether exercising outdoors, at home or in a gym, make sure you enjoy every moment and maintain a balance between exercise, hydration and rest. Get ready to feel great by exercising at home and keep your energy up!
Share this content