Stelar spin bike
The Stelar spinning bike is the perfect choice for an effective workout at home. With this indoor cycle model you will enjoy a smooth and fluid exercise, thanks to its great stability and safety.
SPINNING BIKE
for a complete workout at home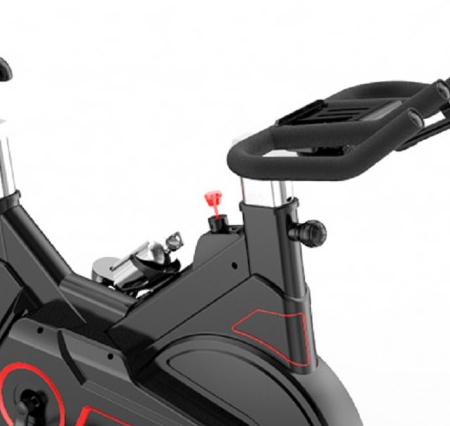 LCD screen
to monitor your workouts in real time
On its monitoring screen you can keep track of your training routines by measuring the calories burned, the time elapsed, the distance covered and the speed.
Transmission system
super quiet
The drivetrain on the Stelar spinning bike is belt-driven, so this system offers quiet, smooth pedaling. In addition, the strap is strong and durable.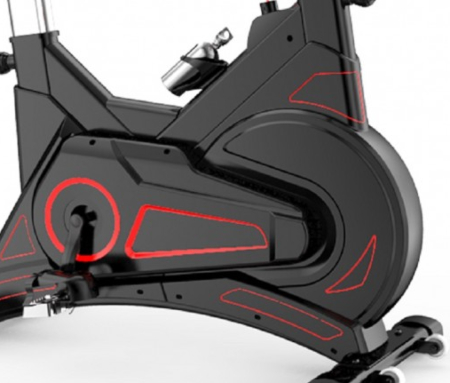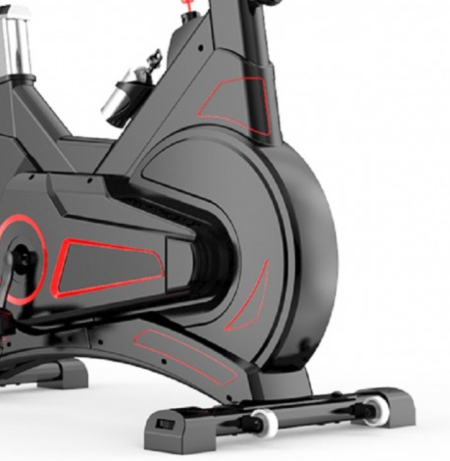 Ergonomic design
of the saddle and handlebars
The ergonomic design of this spinning bike provides great comfort and the necessary fit for optimal training. Thanks to the padded structure of these elements, the exercise is practiced comfortably and safely.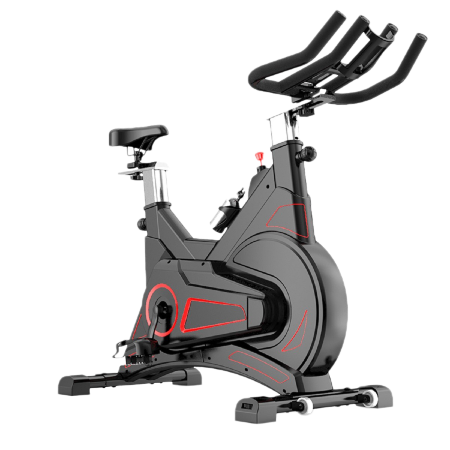 The Stelar spinning bike is very safe and resistant, to pedal with confidence and without worries
The Stelar spinning bike is a home gym machine with a modern and ergonomic design. It is made of high quality materials, very resistant and durable. The saddle and handlebars are height adjustable and the saddle can also be adjusted in depth. Both the saddle and the handlebars are padded and ergonomic, offering the user the greatest possible comfort. It includes an ultra-quiet belt drive system and, in addition, it has an unlimited tension adjustment wheel with a mechanical braking system. The LCD screen to monitor exercise sessions measures: speed, distance, calories burned, time and pulse. It offers very practical extras such as a holder for mobile devices and adjustable straps on the pedals.
**Attention: Machine not suitable for equipping gyms, only for domestic use.
*The guarantee for domestic use is not valid for a commercial sports center, whatever its size. Keep in mind that if you buy a domestic machine and equip a professional sports hall, the guarantee does not cover all types of machines, nor in the same way, since the use and purpose of such an item is not fulfilled.
Data sheet
Model:
Handlebar:
Saddle :
Display:
Heart rate sensors:
Brake system:
Pedals:
Maximum user weight:
Weight of the bike:
Dimensions of the bike:
Transmission system:
Bottle holder:
Transport wheels:
Mobile device holder:
Frecuencia de uso:
Assembly (difficulty):
¿Qué dicen de Stelar spin bike?
2 review(s)