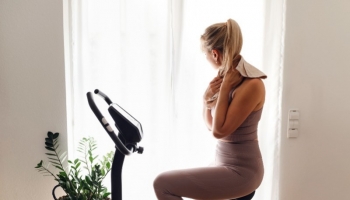 HOME GYM MACHINES
Having home gym machines can help you reduce your weight, gain physical capacity or balance your body and achieve a better body posture. Find the perfect equipment according to your next goal or your needs and tastes. Each workout requires a different exercise device and each space or house has different characteristics. For this reason, at ATAA Sports you can find different machines for your daily exercise.
Exercising at home can be the perfect alternative to going to the gym and save money and time. In fact, most people prefer to exercise at home. It is much more comfortable and, in the long run, also cheaper. In addition, it is the best way to maintain a daily sports routine, and this is important because an exercise discipline helps maintain a balance between body and mind.
There is no longer an excuse for laziness, fear of making a fool of yourself or lack of time. Setting up a home gym is easy and only requires an initial outlay. You will only have to choose the gym machine that best suits your needs, adapt an area of the house to place it and... ready to exercise!
In this post we will tell you what the benefits of a home gym are and what machines you can choose according to your needs and abilities.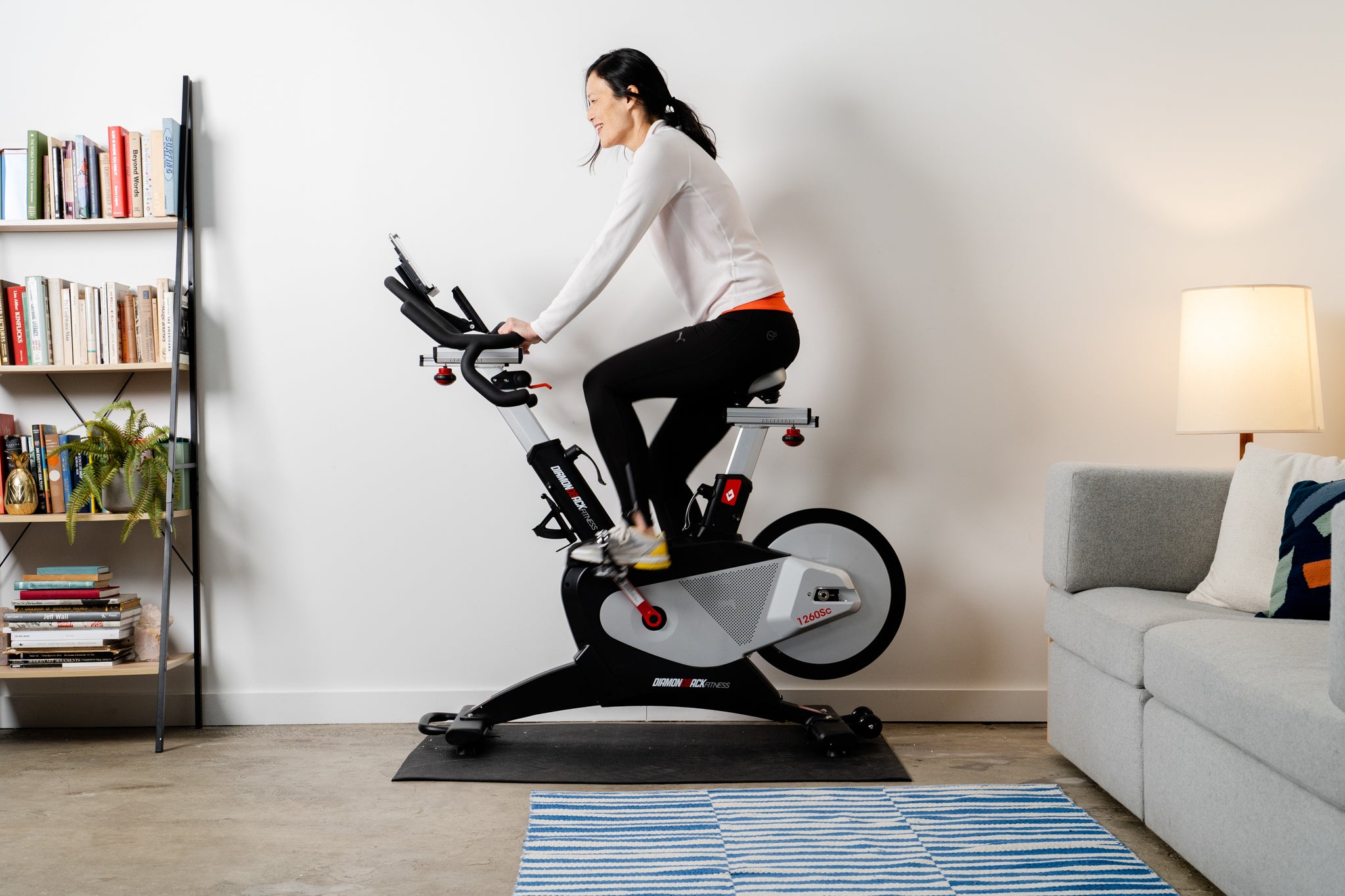 BENEFITS OF HAVING A HOME GYM MACHINE
There are many people who have decided to leave the gym and adapt a space at home with sports equipment. Saving time, money and being able to have more privacy and comfort are the main reasons for having your own gym at home.
Among the 7 most important benefits of home gym machines we have:
1. Weight control
When you have gym equipment at home, it is easier to keep your weight under control. This is because the excuses that usually appear when doing sports, such as going to the gym or the weather, will no longer exist by having a machine at home for daily exercise.
2. Promotes mental health
With the right gym equipment, your mental health will also benefit , as exercising every day goes a long way in minimizing stress.
In fact, there are studies that ensure that people who do not do much physical exercise are more irritable, live with fatigue, and have tension problems. These symptoms could be eliminated by having an exercise routine at home.
3. Exercise at your own pace
You will have the freedom to choose the schedule, the time of day that you most want or that best suits you. In addition, you will be able to use your gym machine whenever you want , since you will not have to wait for it to be empty.
4. Controlled noise
Many times the noise caused in the gym, with the machines and the music in the background is annoying. When training from home, you can choose whether to do your routine with some music or not. You can also control the rhythm and intensity of the noise according to your tastes and needs.
5. Bad odors
In the gym, the smells and sweat of people can make you uncomfortable. Also, some people don't bring their towel and leave the machines full of their sweat and smell.
Having an exercise machine at home you will not have to share or smell strange things in the environment.
6. Goodbye sloth!
With home gym equipment you will feel motivated to complete your exercise routine at all times. Excuses and laziness are over, you can carry out your physical activity comfortably from home.
7. Entertainment with electronic devices
With the internet it is possible to create new routines and do it differently. You can place a television or a mobile device on the supports offered by the different gym machines and choose the new exercises that you will implement in your physical activity. And as if this were not enough, you can listen to the music that you like the most or follow your favorite series.
WHICH GYM APPLIANCE TO CHOOSE FOR HOME?
If you are looking for home exercise machines to set up your own home gym and want to know what products to buy, you have come to the right place because at the ATAA Sports online store we offer the best equipment for exercising at home.
First of all, you should know what you have to look for to choose the best gym equipment for you. Setting up a gym at home is a very comfortable way to practice sports without leaving your living room and being able to manage your time as you wish.
Some of the considerations that you must take into account to choose the appropriate machine are:
Device comfort and safety.
Physical benefits it brings.
Muscle groups that works.
space it occupies.
Ease of transport and storage.
That includes practical extras such as the bottle holder or the support for mobile devices.
ATAA SPORTS GYM MACHINES
At ATAA Sports we have the best home gym equipment on the market. Here is a quick guide to the different exercise machines and some considerations so you know how to choose:
Spinning bikes
Spinning bikes for home are very useful devices to improve cardiovascular resistance, but they are also ideal to start toning muscles.
It's time to find time to take care of yourself, get rid of stress and improve your health by doing your own workouts in the living room, in your bedroom, in the living room... In short, anywhere you feel comfortable.
Start the day with energy or end the day with a good spinning session. Cardiovascular exercise offers many benefits for your daily life. These home bikes only offer advantages! Find the model that best suits your needs in our online store.
Elliptical
The elliptical is a complete cardio machine that allows you to exercise at home comfortably and safely. In addition, it helps to recover from injuries, since it does not have any impact on the joints. This machine is a great option to get in shape, lose weight and tone your muscles.
Training on an elliptical is a super interesting option for those who decide to exercise, but don't have time to go to the gym. Discover the comfort of getting in top shape from home with the best elliptical bikes.
Treadmills
Treadmills are the perfect complement, both for sports professionals and for anyone who wants to stay in shape and maintain good physical activity. They are ideal for improving our cardiopulmonary resistance. If you want to start training from home with these gym machines, you can get them in our online store.
Air bike
The Air Bike or CrossFit bike is one of the most demanding and powerful sports machines that exist. Its front fan wheel exerts an air-based resistance that turns your workouts into extra power and effort. In it, you pedal at the same time that you move the grips of your hands, like when you use an elliptical bike. In this way you get a good cardiovascular work and a good mobilization of both the upper body and the lower body.
If you want to give a plus of intensity to your workouts, we recommend that you experiment with it.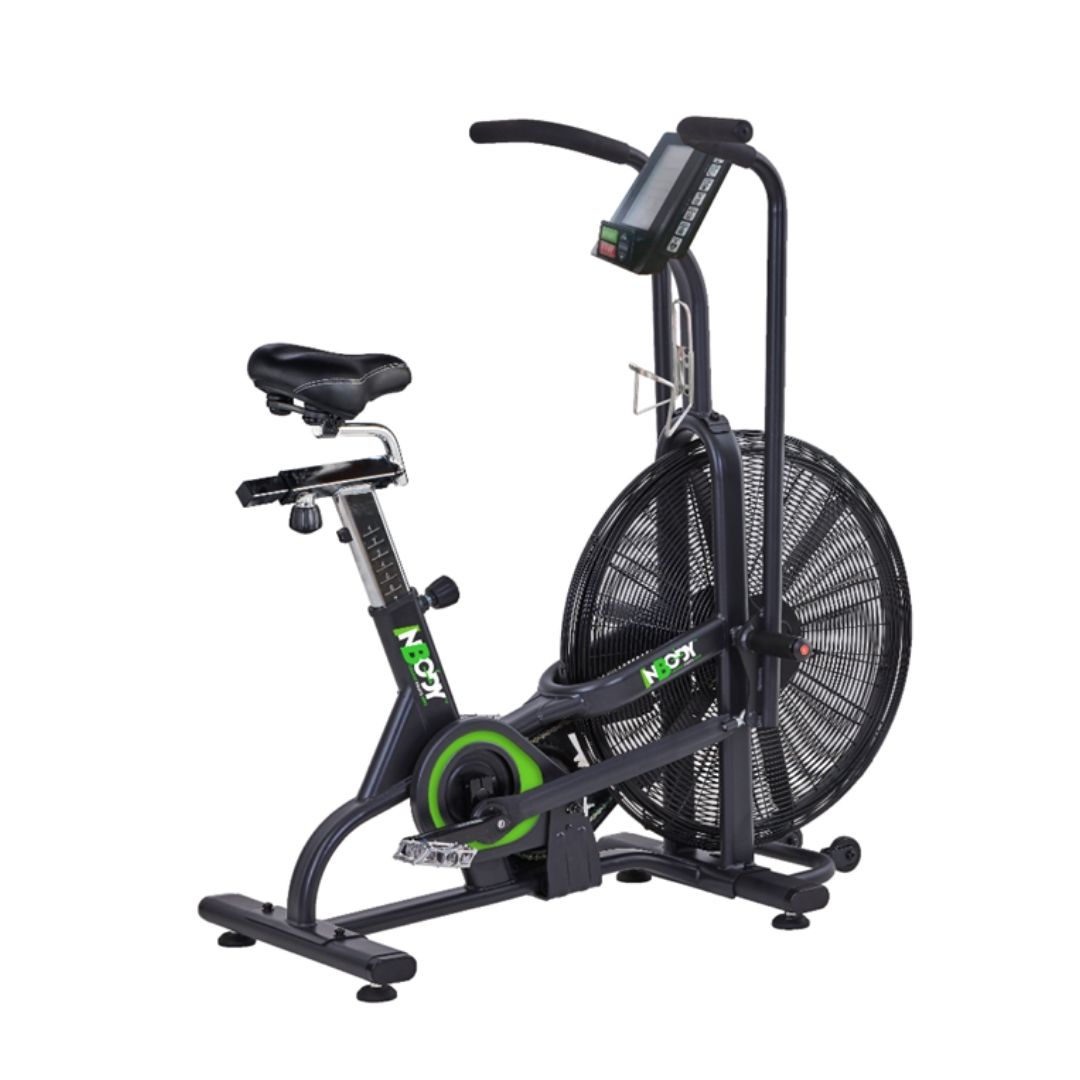 There are many advantages of having gym machines available at home, that's why we recommend you go to the ATAA Sports online store to select the best home gym equipment and enjoy physical activity.
Share this content