EasyTone Elliptical Trainer
Exercising on the EasyTone elliptical trainer is an effective way to improve your cardiovascular health and burn calories without impact on your joints. The double action system works and tones both arms and legs, performing a complete exercise. This model has an ergonomic design to exercise safely and comfortably.
ELLIPTICAL BIKE
to improve lung capacity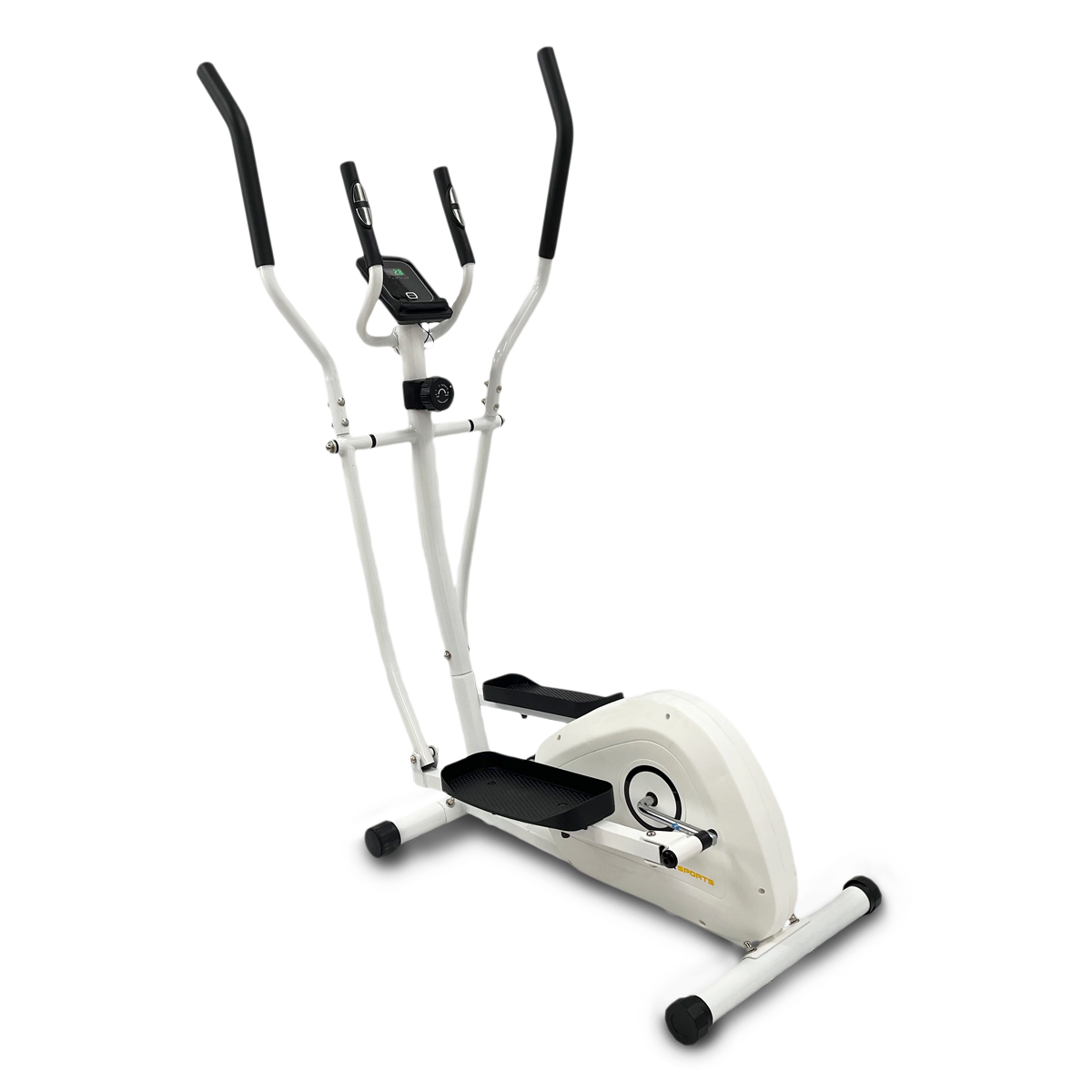 magnetic brake
for a smoother ride
This system works by means of two magnets close to the flywheel to brake it.
belt drive system
silent
The transmission on the EasyTone elliptical is belt-operated, so it offers a quiet and smooth pedaling.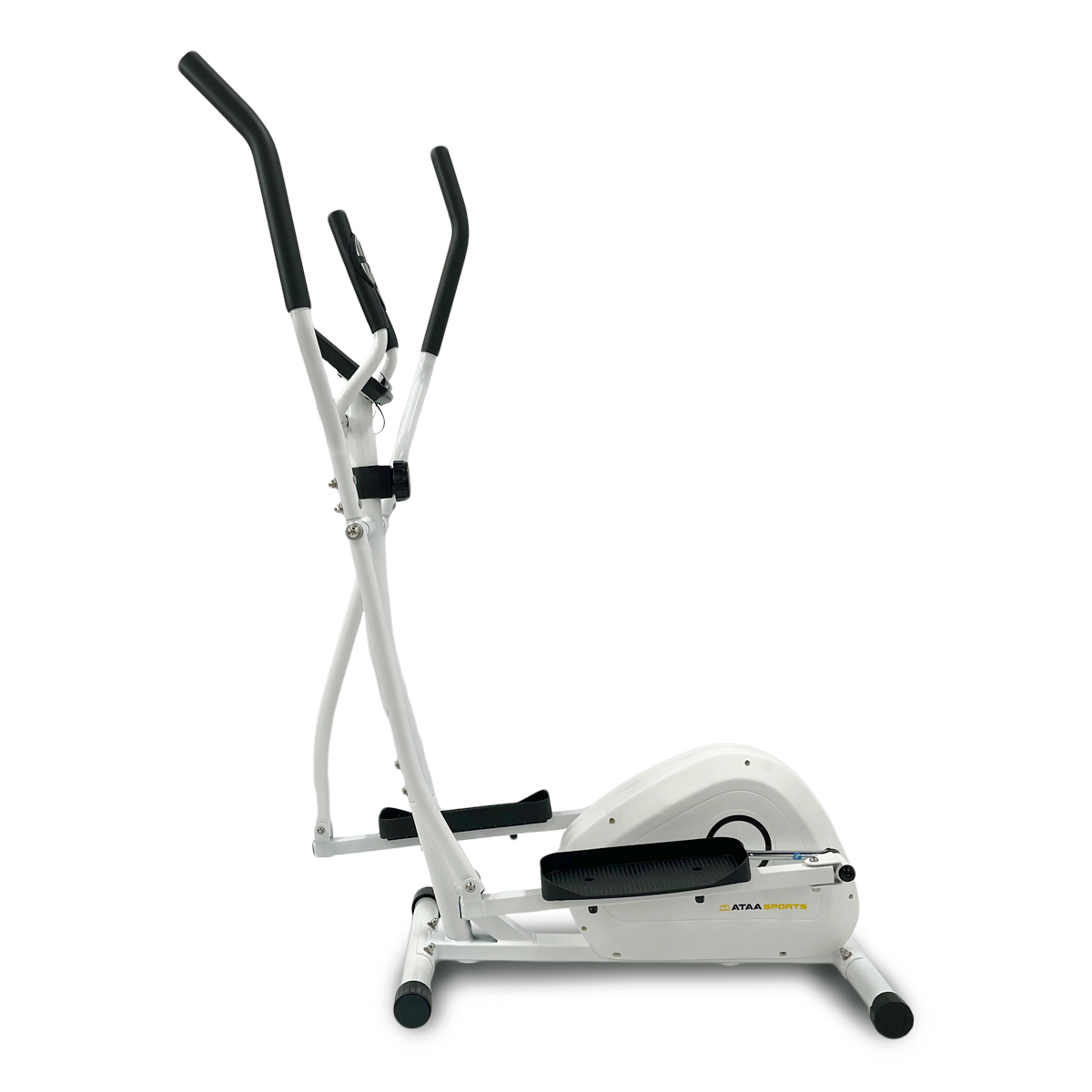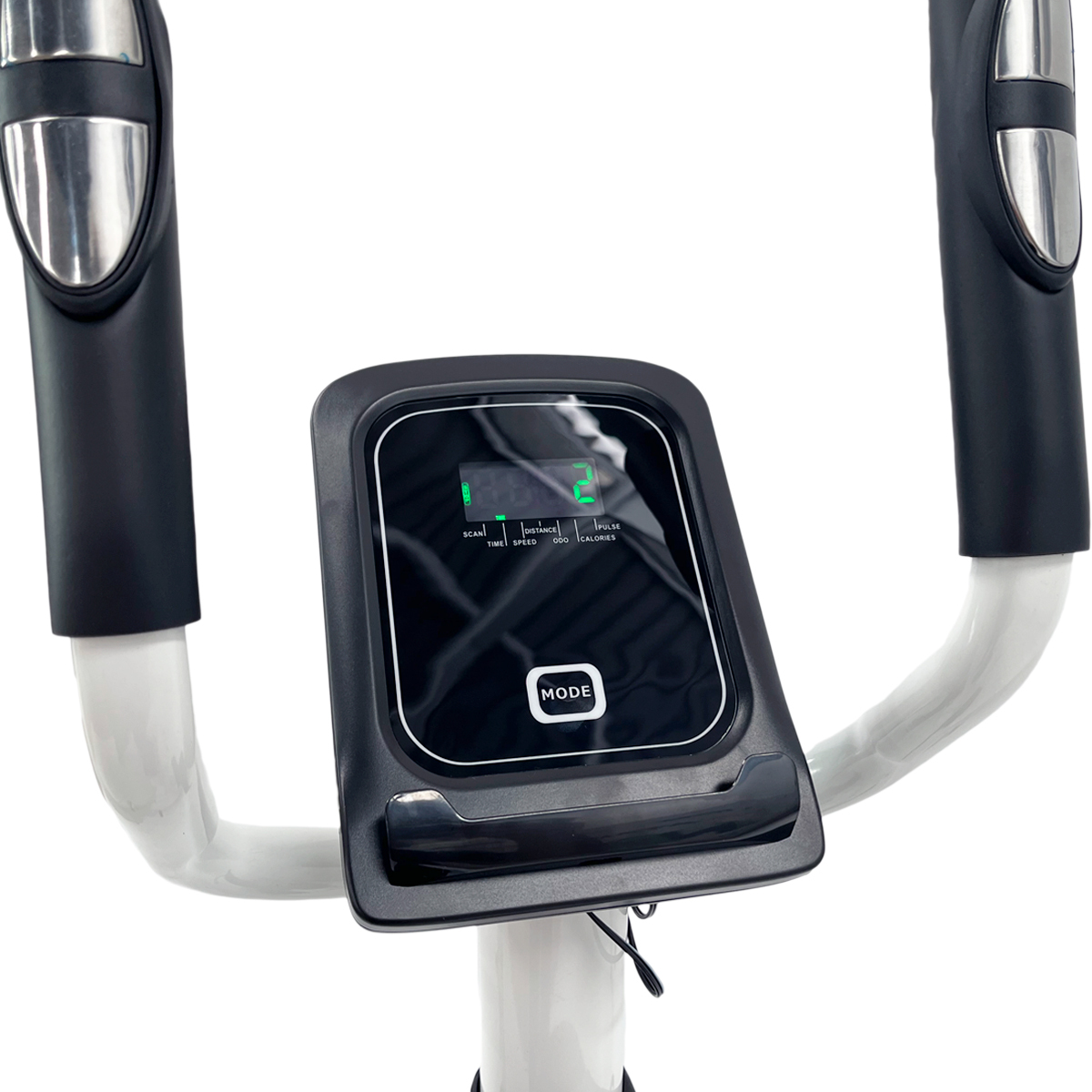 Endurance
8 levels
The resistance level indicates how hard you will be working on the elliptical. The 8 levels of resistance allow you to adjust the hardness to move the pedals from less to more.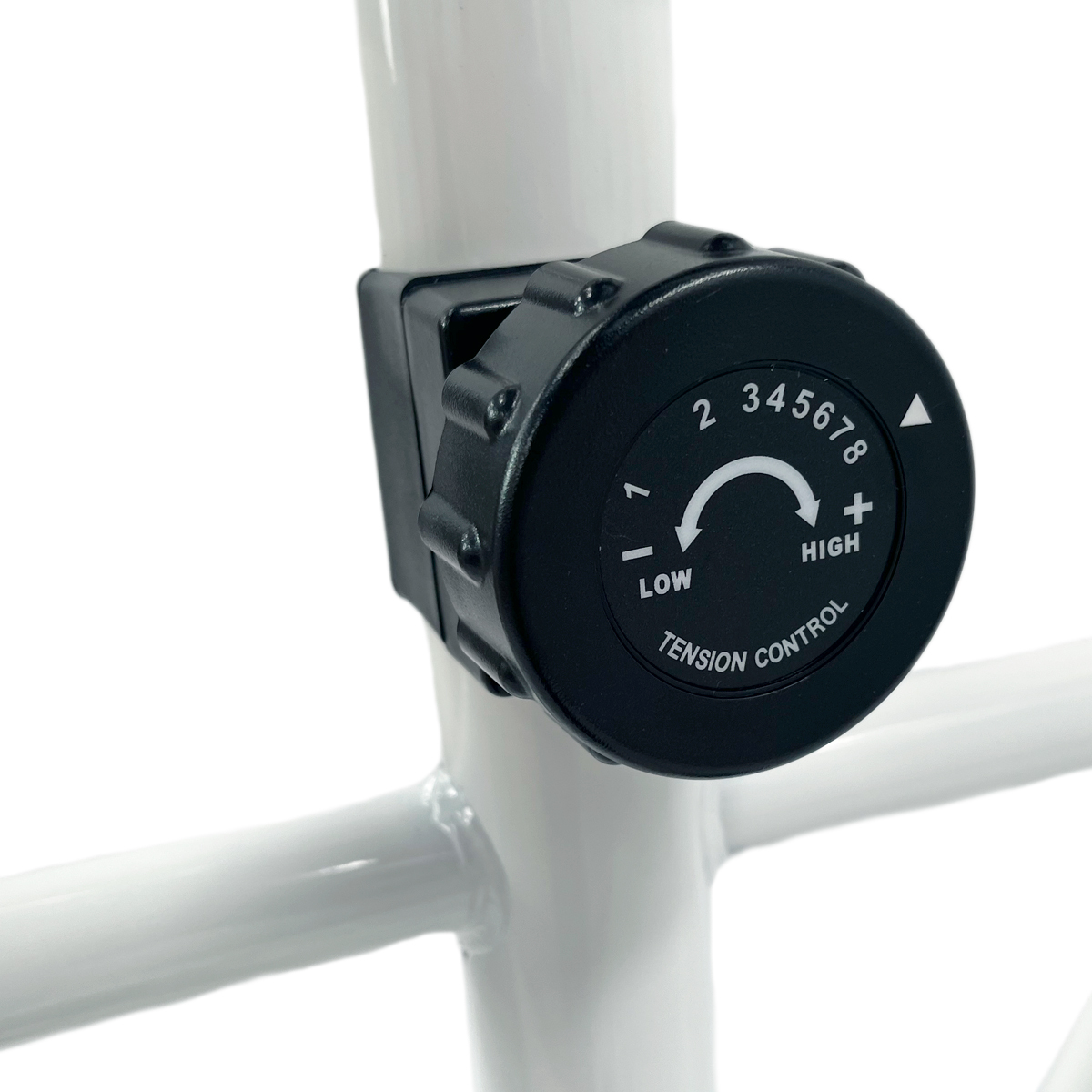 The EasyTone elliptical is perfect for exercising at home in a semi-professional way
This elliptical cross trainer features an LCD screen that displays speed, distance covered, workout time, and calories burned, helping you keep track of your progress. In addition, it has a support for tablets and mobile phones, so you can enjoy your favorite television programs or music while you train. The EasyTone elliptical cross trainer is quiet and smooth thanks to its magnetic brake system, which means you can train at any time of the day without worrying about disturbing your neighbours. Pedaling on this elliptical does not offer noise, thanks to its ultra-quiet belt drive system. The EasyTone elliptical pedals are safe, comfortable and non-slip to ensure optimum pedaling. You will be able to enjoy exercising at home with this elliptical trainer and begin to improve your health and fitness.
**Attention: Machine not suitable for equipping gyms, only for domestic use.
*The guarantee for domestic use is not valid for a commercial sports center, whatever its size. Keep in mind that if you buy a domestic machine and equip a professional sports hall, the guarantee does not cover all types of machines, nor in the same way, since the use and purpose of such an item is not met.
Data sheet
Model: EasyTone
Frame: made of heavy-duty steel
Handlebar: padding
Display: LCD with different parameters
Resistance: 8 levels
Brake system: magnetic
Pedals: non-slip
Weight of the bike:
Transmission system: by silent belt
Transport wheels: yes
Mobile device holder: yes
¿Qué dicen de EasyTone Elliptical Trainer?
0 review(s)