Spinning bike InBody Titan
InBody Titan is an excellent semi-professional spin bike with an ultra-quiet magnetic brake. It is top of the range and is made of galvanised steel with the highest quality materials. This bike is ideal for semi-professional training and even competition. 
SPINNING BIKE
ideal for high-level training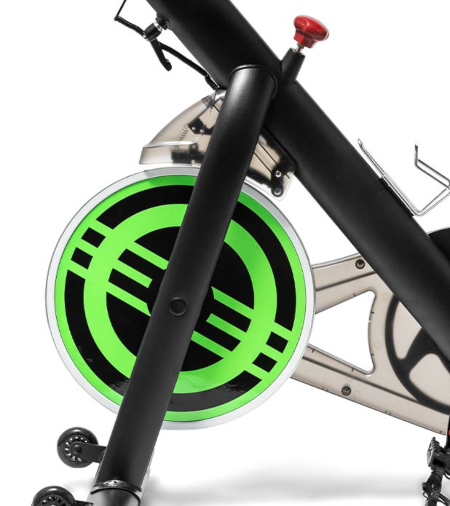 Ultra-quiet
magnetic brake
This system requires little maintenance, as there is no wear of the parts as there is no contact between them. This absence of contact also means that the noise is minimal or non-existent.
Bluetooth connection
compatible with different apps
With this device you can select different training modes with different apps. compatible with IOS and Android.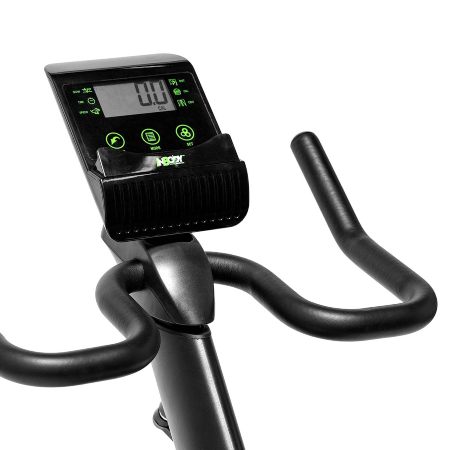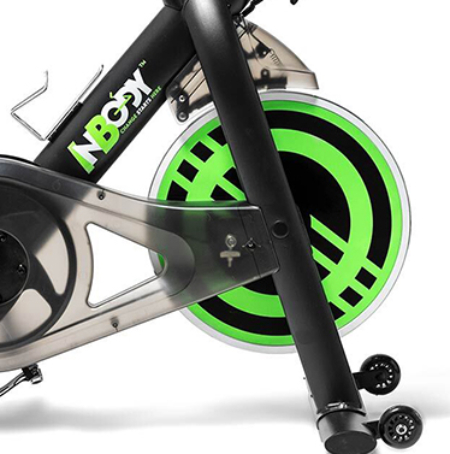 18 kg
flywheel
This element connects directly with the transmission and determines the resistance and smoothness when pedalling. With this bike with 18 kg flywheel you ensure a proper workout.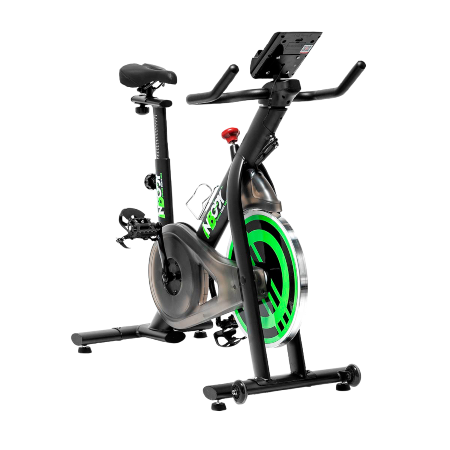 The InBody Titan spin bike is ideal for high-level fitness training
This semi-professional spin bike is equipped with the best accessories and extras. It offers maximum comfort to the user thanks to its padded, ergonomic and anti-prostatic saddle. It is made of galvanised steel and high-quality materials. It is resistant, very stable and has front wheels for making transport easier. It has excellent features such as the ultra-quiet magnetic brake and the 18 kg flywheel. Another feature that will add value to your workouts is the LCD screen, which is perfect for monitoring calories burned, exercise time, distance covered and speed. Plus, you can connect via Bluetooth to select training modes with the best sports apps.
Data sheet
Model: InBody Titan
Handlebar: Ultra padded, soft and height adjustable
Saddle : Ultra padded, ergonomic, anatomical, antiprostatic and adjustable in height
Display: LCD display with calories burned, elapsed time, distance traveled in km and speed
Brake system: Magnetic
Flywheel: Very resistant with adjustment wheel for the magnetic brake
Pedals: With adjustable straps
Flywheel weight: 18 kg
Maximum user weight: 150 kg
Weight of the bike: 34,5 kg
Dimensions of the bike: 100 x 50,6 x 116,6 cm
Transmission system: Ultra silent belt driven
Bottle holder: Yes
Transport wheels: Yes
Mobile device holder: Device holder for tablet and mobile
Bluetooth and APPs: Yes
Frecuencia de uso: Hasta 30 horas/semana
Fuente de alimentación: 2 pilas AAA (no incluidas)
Assembly (difficulty): Easy
¿Qué dicen de Spinning bike InBody Titan?
6 review(s)