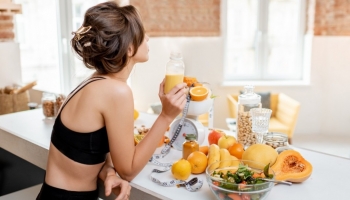 VEGAN DIET FOR EXERCISE
Is there a vegan diet for exercise? Vegan and vegetarian diets are suitable for athletes and athletes, so being vegan is fully compatible with practicing sports with maximum performance.
Athletes and sports and fitness enthusiasts have special nutritional needs in order to perform at their best in sports.
Performance is the relationship between the goals that an athlete achieves, and the resources that he uses to achieve them. Several factors influence this performance, among which are physical capacity and those linked to health and nutrition.
The vegan diet can provide all the nutrients needed to exercise with maximum energy. But there must be a planning in the diet, so that it is optimal for exercising. In this post we tell you more about vegan nutrition and its relationship with sports.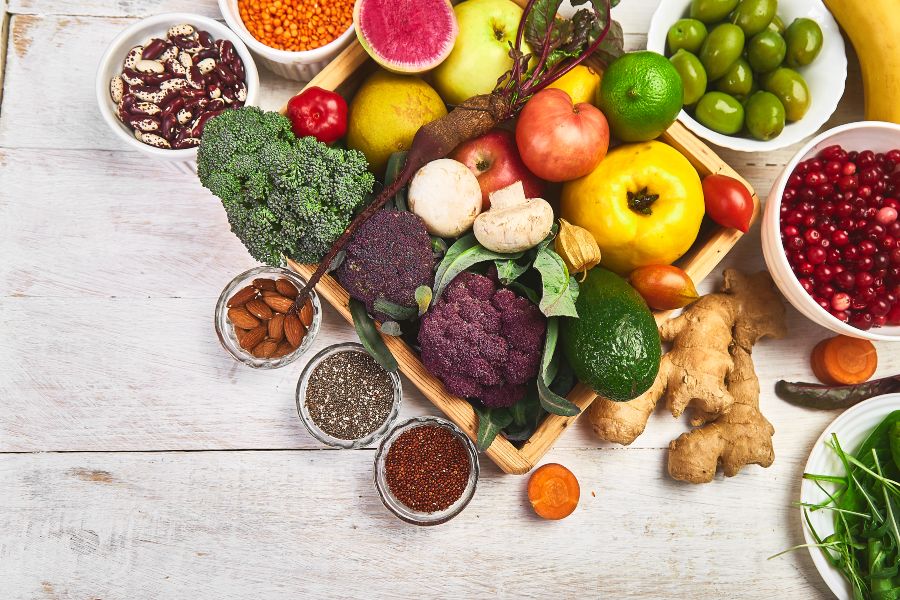 WHAT TO EAT IF YOU ARE A VEGAN SPORTSMAN?
The motivations that lead a person to become vegan can be ideological or health, or simply because this is the type of food they prefer. Meals can be just as balanced as those of a person who eats everything and of course, it is not incompatible with practicing any sport, and even with being a professional athlete.
A vegan diet for athletes should take into account the needs of an athlete and take special care to replace proteins, so present in foods of animal origin.
FRUITS AND VEGETABLES
Vegetables and fruits are essential in any diet. But, in this specific case, all athletes have certain demands for increased vitamins and minerals. It is worth noting the importance of the phytonutrients that vegetables contain, since they are capable of reducing muscle damage and help recovery.
CARBON HYDRATES
Rice, oatmeal, quinoa, pasta, seeds and nuts will provide you, in addition to protein and healthy fats, with an infinity of vitamins and minerals. Legumes and nuts are a good source of carbohydrates, as well as being the main sources of protein in the vegan diet.
PROTEINS
For many, protein is the problem of a vegan diet in athletes. This macronutrient is more related to animal sources. However, legumes and nuts are great sources of plant protein.
They can be eaten in stews, salads, in preparations such as hummus or creams, such as nut creams (almond cream, peanut butter), which can be made at home simply by grinding the dried fruit.
Mushrooms are also an important food for their nutritional quality. So is nutritional yeast, which, with a couple of tablespoons of it, provides any of your dishes with about 12-15 g of protein.
FATS
Although one of the greatest sources of essential fatty acids is oily fish (because of the omega 3 fat series), sources of vegan fat can be found in:
Nuts
Seeds
Fatty fruits
Olive, nut or seed oil
Vegetable margarine
An adequate supply of lipids is important, since these nutrients are involved in physical recovery and muscle health.
WHAT CAN YOU EAT TO GAIN MUSCLE MASS IF YOU ARE VEGAN?
Muscles help maintain a correct body position, have less joint pain, protect internal organs and maintain a good body temperature, among other functions... Proteins are responsible for increasing the muscle mass of the body, so they are essential for any diet, and of course for a sports diet.
WHAT IS THE BEST VEGETABLE PROTEIN TO INCREASE MUSCLE MASS?
To carry out any physical exercise, you need more protein than if you are not going to practice any sport, around 1.7 grams of protein per day.
In a vegan diet for exercise, protein can be found in foods such as:
Legumes: soybeans and their derivatives, lentils, chickpeas, beans, etc.

Nuts: almonds, walnuts, pistachios, peanuts, cashews...

Cereals: oats, spelled, quinoa, seitan, amaranth or millet.

Green vegetables: spinach, broccoli or asparagus.
Vegetable proteins are not as complete as animal proteins. Therefore, for a vegan diet to be balanced, it is important that it is varied and that it combines the necessary foods to form better quality proteins, for example: legumes with cereals, nuts with legumes or cereals with vegetable dairy products.
WHAT YOU CAN EAT BEFORE EXERCISING IF YOU ARE VEGAN
Pre-workout meals can range from a simple piece of fruit like an apple or banana, to a more complete meal that includes grains, vegetables, and a little fruit.
The types of food and the amounts will depend on the objective you are looking for or the sport you are going to practice. For example, if you are going to do cardiovascular training, you will need more carbohydrates and less protein, unlike strength training, which will need more protein and less carbohydrates.
It is important not to consume large amounts of fat before training, as its digestion and assimilation can cause heaviness.
If you want to perform at your best in your sports routine, avoid consuming simple carbohydrates from refined foods such as flour, sugar and other processed products that contain these ingredients, and always try to choose whole foods. Smoothies and fruit juices are always a very good option before training and for anyone starting a fitness lifestyle.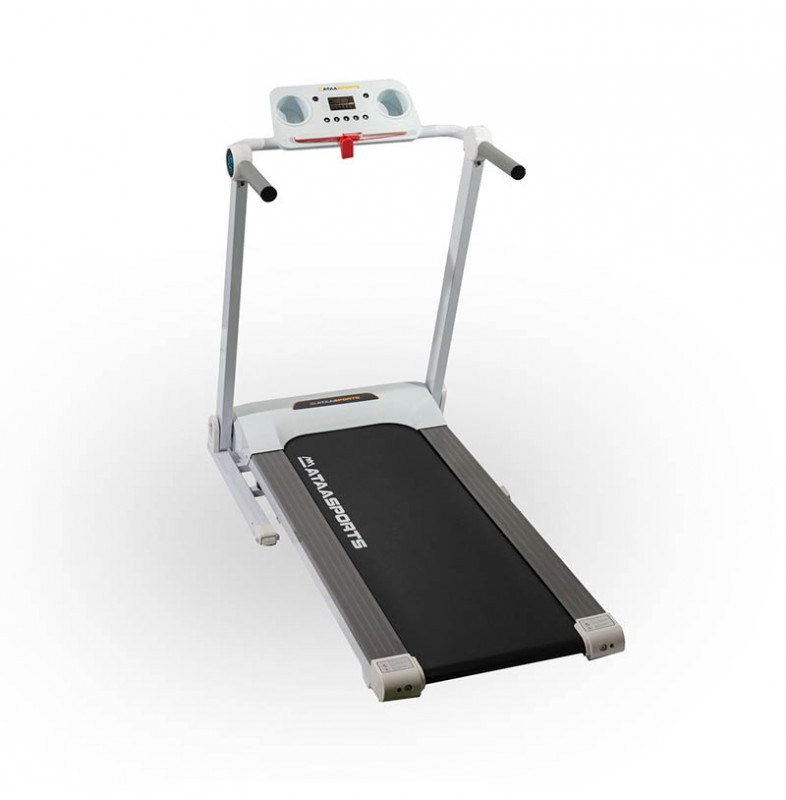 VEGAN SUPPLEMENTS FOR ATHLETES
Most supplements are sold in capsule form, and you'll need to look closely at their ingredients to make sure they're vegan. It is best to buy those that incorporate a certificate. We name some supplements suitable for vegans:
- Beta alanine, which is a natural amino acid that is useful in strength sports.
- Creatine monohydrate, which helps improve strength, protein synthesis and glycogen synthesis for muscle recovery.
Now that you know the alternative of the vegan diet to exercise, there are no excuses to start practicing sports. As you have already seen, food is not a restriction to join the fitness life. If you want to start doing sports at home, go to our ATAA Sports online store to get the best fitness machines on the market. And you know… sport is also for vegans!
Share this content