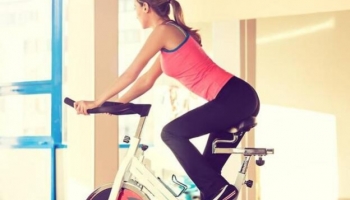 SPINNING BIKES
THE 5 BEST SPINNING BIKES
Did you know that spinning bikes are the ideal alternative to going to the gym? Sometimes it is impossible to go out to do sports outside the home, either due to lack of time, weather problems or simply because you have had a hard day at work and you do not feel like going out. For these types of situations, indoor spinning bikes are a good option since they allow you to exercise without leaving your living room .
Spinning or indoor cycling has cardiovascular and weight loss benefits . Although this sport is usually practiced in scheduled classes in the gym, where a monitor with a motivating music base sets the pace of the class, more and more people choose to practice it at home and, for this, you need a spinning bike specific that suits your needs .
If you are thinking of acquiring an indoor cycle and you do not know where to start, today we recommend the 5 best models that ATAA Sports offers you, and what you should take into account before buying the ideal spinning bike for you.
Are you looking for a cheap spinning bike, but with a semi-professional result? This bike offers a complete workout with the most comfortable accessories. Its ergonomic design allows you to get the muscles of your legs and buttocks in shape.
It incorporates an ergonomic and adjustable saddle and handlebar . The saddle is anatomical; It has a hole in the center and its function is to protect the prostate area . This feature provides, in addition to comfort, essential protection against injuries. On the other hand, its aluminum pedals have straps for a greater grip on the foot, offering greater safety during exercise. This model provides a smooth and silent pedaling , an important feature if you have your spinning bike or indoor cycle in a common space at home.
If it is important for you to know the performance of your exercises, the ATAA POWER 50 bicycle has an LCD screen, as well as a heart rate monitor on the handlebar . You will be able to see real-time metrics about the exercise you do: calories burned, distance traveled, speed and timed time.
It has a comfortable and easy-to-use intensity regulator. Among its accessories are a bottle holder, front wheels for a more comfortable transport and the holder for electronic devices .
If you are looking for lighter indoor spinning bikes, but with the same advantages as the previous model, this may be for you. It is easy to use and very light; you can easily transport it thanks to its front wheels. The materials with which it is made make its structure solid and firm to support your weight while you are training.
It is a light spinning bike that offers the greatest possible comfort to the user thanks to its ergonomic, padded and adjustable saddle and handlebar, both in height and horizontally, which allow a correct position during exercise. The saddle of this model is also antiprostatic. It has an LCD screen and a heart rate monitor on the handlebar to monitor daily exercise : speed, time, distance traveled and calories burned. It has an easy-to-use manual resistance adjustment.
This is one of the spinning bikes that offers the best extras , they are basic and very practical as a bottle holder, a support for mobile devices , where you can enjoy your favorite music or podcast. The clamping straps on the aluminum pedals provide extra comfort for your training.
Looking for a cheap spinning bike, but with all the extras of a professional bike? This indoor bike is designed so you can have a professional training at an unbeatable price . With the ATAA POWER 300 spinning bike you will help tone your muscles while reducing stress and anxiety.
Its LCD screen allows you to see your exercise performance at all times , such as speed, time, calories burned, distance traveled or heart rate. The ergonomic and antiprostatic saddle with double damping makes sports practice more comfortable and safe. Its adjustable handlebar also includes a heart rate monitor to keep your physical resistance under control while you exercise. The aluminum pedals include grip straps for greater safety during sports.
The front wheels help to transport it with ease and the possibility of moving it anywhere in the house. In addition, it includes among its extras a bottle holder and support for tablets .
The ATAA POWER 200 spinning bike for home is a semi-professional bicycle with which you can enjoy your sports practice without leaving the living room. With it you will have the possibility of doing high and low intensity aerobic sessions that helps to consume a large amount of calories. The aerodynamic and ergonomic design offered by this indoor bike allows you to adjust the height , something to keep in mind if you want to enjoy the greatest possible comfort during spinning or indoor cycling sessions.
This semi-professional spinning bike has an adjustable and padded handlebar and seat. The aluminum pedals offer a correct grip on the foot, thanks to their adjustable straps. The LCD screen and the handlebar with heart rate monitor help you monitor your workouts and know your marks in real time : calorie burn, speed, distance and cardio heart rate monitor. It is a light spinning bike since its weight is 23 kg and, in addition, it offers easy transport thanks to its front wheels. The intensity adjuster is easy to use and very comfortable.
It includes a support for tablets and mobiles in which you can enjoy your favorite series or movies while practicing sports. It also incorporates a bottle holder so you can hydrate during your workout.
This indoor cycle is one of the best you can find for exercising at home. The ATAA POWER PRO 1000 spinning bike is designed for semi-professional training , as it has a 24 kg flywheel that makes it more stable and offers a much smoother pedaling.
Both its saddle and handlebar are padded and adjustable, horizontally and vertically, so the spinning bike ensures a good posture while pedaling . In addition, its saddle is anatomical; with a hole in the center and thus protect the prostate area. With the multifunction LCD screen and its heart rate sensors, you can keep track of your daily routines , measuring the calories burned, the time of your training or the distance traveled. The aluminum pedals with adjustable straps for a better grip on the foot give extra comfort to this spinning bike for home . Among its additional accessories are the bottle holder, support for mobile devices and transport wheels.
This model of spinning bike or indoor cycle is also among the best sellers of 2021. Get in shape with this semi -professional spinning bike from ATAA Sports!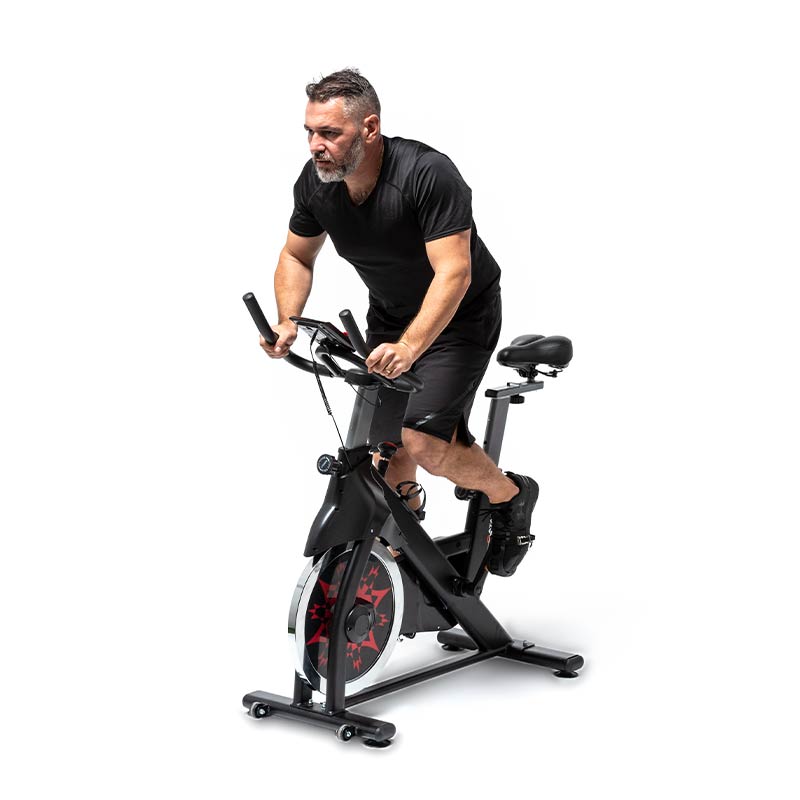 Now that you know the 5 best spinning bikes, you can start exercising in a simple way ... And without having to go to the gym! Start to get in shape without leaving home and take care of your health by exercising on your favorite indoor bike . Discover all models in our online store and choose your ideal model!
Share this content