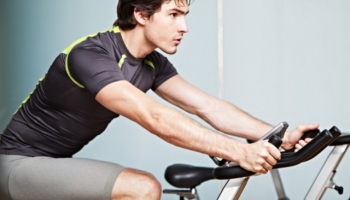 SPINNING BIKES
THE BEST SPINNING BIKES
If you are here looking for the best spinning bikes ... You are on the right web! In our online store you can buy semi-professional spinning bikes ideal for all types of levels and physical forms. You set the pace and resistance yourself. Start exercising at home and improve your lifestyle in a simple way!
September has arrived and with it the beginning of new stages! After the summer holidays, we resume our usual schedules and incorporate new routines into our day to day . During this time of year, many decide to start exercising on a home gym machine . Can you imagine doing sports without having to go to the gym? Discover three tips to get the best indoor spinning bikes !
WHERE TO BUY SPINNING BIKES?
As you have seen, in our online store you can buy the best spinning or indoor cycle bikes , we have the most powerful and resistant models on the market , with basic accessories that will provide you with a complete training at high and low frequency. You decide the speed, time and resistance of each of your spinning workouts. How do you know that a spinning bike for home is effective? We leave you 3 very useful tips when choosing an appropriate indoor cycle to train in the comfort of your living room.
A home gym machine should be comfortable , first and foremost. Choose between spinning bikes for home with an ergonomic design , which adapt to all types of physical complexion. The saddle and handlebar should be padded and adjustable in height to protect you from chafing and from adopting bad posture during exercise. In addition, it is important to choose an exercise bike for your home that provides you with a complete training experience , taking care of the most complex details such as noise, for this we advise you to buy a spinning bike with an ultra-silent transmission system such as our ATAA Power 300 model. . Your comfort while training is a priority , because if you feel comfortable, you will enjoy your spinning sessions at home much more .
How to measure the results of exercise on stationary bikes? For this, the spinning bike for home that you buy must have a monitoring system with an LCD screen. It will show you data in real time (calories burned, distance traveled, time and heart rate); Many home spinning bikes have a built-in heart rate monitor, which helps measure your physical endurance based on the level of your heart rate. In addition, the pedals must be prepared for intense and fluid pedaling exercise.
Finally, to choose the best exercise bike for home you must take into account if it has practical extras that improve your training experience. For example, if they have bottle holders, hydrating yourself during your spinning session at home will be much easier ; In addition, you can entertain yourself by watching a series / movie or playing your favorite music by placing your mobile devices on the support that our spinning home bikes include . Another detail to take into account, simple but super remarkable, is to look at the support offered by the pedals, with or without adjustable straps ; It is always advisable to have these straps to ensure a better grip on your feet during exercise.
THE BEST SPINNING BIKES OF 2021
This year buy your own spinning bike or indoor cycle and transform your body! Find your favorite on our website and start your daily workouts at your own pace. They have all the accessories and extras necessary to achieve incredible results ... Do you want to know our three most TOP semi-professional spinning bikes ?
Stationary or spinning bike is designed to start spinning ; Its ergonomic design adapts to your physical shape and offers you everything you need to perform complete workouts at your own pace. It is very comfortable, as it has a padded saddle and handlebar; You can also regulate the resistance manually , and monitor your workouts through its LCD screen and thanks to the integrated heart rate monitor. In addition, this stationary bike for spinning has extras such as a tablet or mobile support and a bottle holder with a bottle that offers you great comfort when exercising and hydrating, as well as entertaining you. It is a very complete bike and perfect to start doing sports at home at low or high intensity .
Stationary bikes like this are perfect for raising the level of your daily routines a bit . This semi-professional indoor cycle model allows you to perform intense and fluid exercise . It is very comfortable, because it has an ergonomic and padded saddle and handlebar, as well as adjustable ; It is very light and easy to transport (with front wheels), and it is very effective, as it offers a monitoring system using an LCD screen and a heart rate monitor . This indoor spinning bike is very practical because it offers tapes on the pedals, which help you keep your feet well positioned, a support for mobile or tablet , to play series, movies or music and a bottle holder, in addition, it also has a system silent transmission ideal for training without distractions.
One of the most complete indoor spinning bikes in our online store! This model is a very light semi-professional spinning bike that is very easy to transport thanks to its wheels . It has an advanced ultra-quiet transmission system , so you can train with greater peace of mind, without noise. It presents an ergonomic design, with an adjustable padded saddle, "Triathlon" handlebar and all the necessary accessories to regulate and monitor your workouts, such as adjustable resistance, LCD screen and heart rate monitor included. This home stationary bike has practical extras like a tablet or mobile holder, bottle holder and adjustable straps on the pedals, to ensure a comfortable and safe training experience .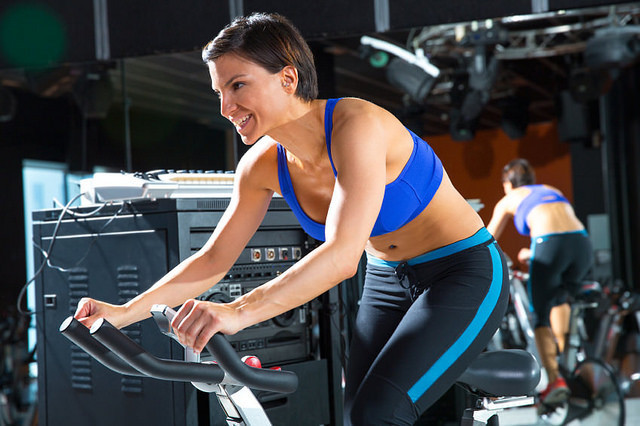 In our online store you can the best spinning bikes! Don't think twice, improve your lifestyle and keep your body in shape throughout the year. Enjoy exercising daily without going to the gym! Discover all our spinning bikes for home on our website and buy your favorite now.
Share this content