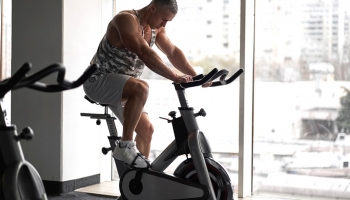 SPINNING BIKE
WHERE TO BUY A SPINNING BIKE?
You can buy the spinning bike that best suits you in our online store! Semi-professional spinning bikes for home are a success at any time of the year , but especially in summer. We have more free time, so it is a good time to exercise our body and get in shape. Do you dare to discover a great way to do sports without leaving home? Keep reading!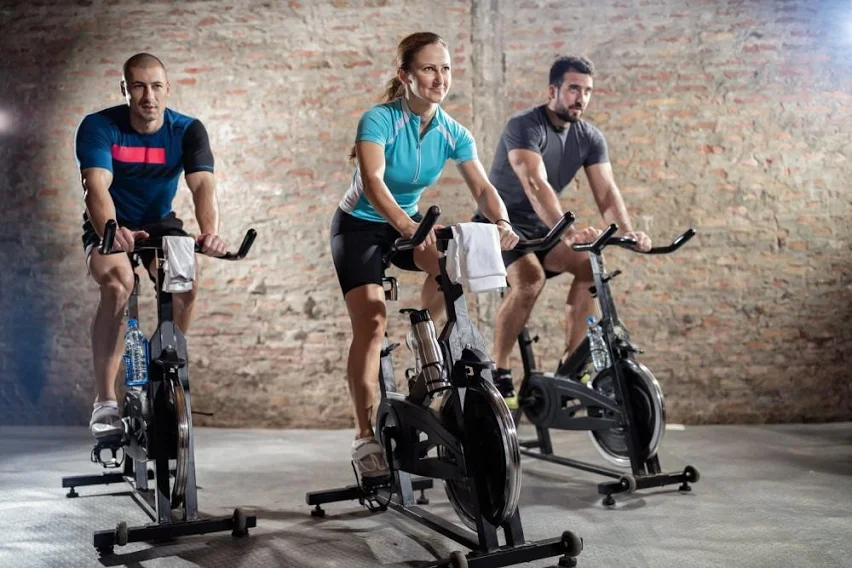 This August has been VERY hot! Who wants to go to the gym? There is an alternative that you will love ... Spinning bikes for home are great for getting in shape without having to travel! Take care of yourself inside and out from the comfort of your home. This is the solution you were looking for for the hottest days of this season. Discover in this article the tips to keep in mind before buying spinning or indoor cycling bikes and start exercising at home.
MAIN FEATURES OF A GOOD SPINNING BIKE FOR HOME
If you are thinking of buying a spinning or indoor cycle bike, you must take into account certain important aspects that will help you to carry out an effective training . Next, we bring you some of the most useful recommendations when buying your ideal spinning bike.
Semiprofessional spinning bikes should be comfortable, to offer an enjoyable and effective workout. That is why it is important that they present an ergonomic design. In addition, the best spinning bikes for home have a padded seat and handlebars , have a silent transmission system, and the pedaling is fluid and intense, so they provide deep work of the muscles .
To do a good workout it is important to have an effective monitoring system with a built-in LCD screen and heart rate monitor ; In this way you will know the evolution of your physical resistance, the frequency of your heart rate, how many calories you have burned, the speed reached and the distance traveled.
A quality spinning bike must have a silent transmission system that allows you to train in silence and without annoying noise. Our semi-professional spinning bikes are quiet and do not emit sounds that can distract or disturb you during your daily exercise routine.
Manual or digital adjustable resistance
It is important to adjust the resistance at your own pace during training on your spinning bike or indoor cycle ; You should start out soft and build up as you feel ready to pedal faster and harder. Each person is different, so it is important to have a resistance regulation system and adapt it to each case.
The best indoor cycles have very useful extras ; They have support for a tablet / mobile phone, bottle holders, tapes on the pedals, among others. Always choose the most practical spinning bikes, which facilitate your workouts and provide you with the greatest comfort.
BUY SPINNING BIKES OR INDOOR CYCLE
At ATAA SPORTS you will find the best home gym machines of the highest quality ; Made with resistant materials, which offer greater comfort when exercising at home. If you want to discover some of the spinning bikes that we always recommend, then we present all their characteristics.
This spinning or indoor cycle bike is suitable for exercising at home with high or low intensity. It offers everything you need for a complete workout and is very comfortable. It has ergonomic and padded handlebar and saddle, adjustable resistance, LCD screen and heart rate monitor to monitor your workouts; It also features a bottle holder with a bottle, a tablet / mobile holder and pedal straps . It is one of the ideal semi-professional spinning bikes for beginners!
If you already have experience doing spinning, this semi-professional spinning bike model for home will allow you to perform a complete sports routine daily, at high, medium or low intensity. It is very light and easy to transport; It has everything you need to exercise with great comfort, with basic accessories such as ergonomic, padded and adjustable saddle and handlebars, adjustable resistance, silent transmission, heart rate monitor and LCD monitoring screen , steel frame and transport wheels. It also features handy extras that enhance the exercise experience such as a bottle holder, a tablet / mobile holder, and straps on the pedals.
This is one of the most recommended spinning bikes that you can buy in our online store! It has the basic accessories such as padded and adjustable saddle, "Triathlon" handlebar, resistant steel frame, LCD screen and heart rate monitor; This is the most complete spinning bike that is best prepared for high intensity and semi-professional training. It features an advanced ultra-quiet transmission system that turns exercise into a more relaxing experience; it also has a smooth and continuous pedaling system that provides very good results. It has useful extras like pedal straps, a bottle holder and a tablet / mobile holder. It is one of the most complete and efficient spinning bikes on the market!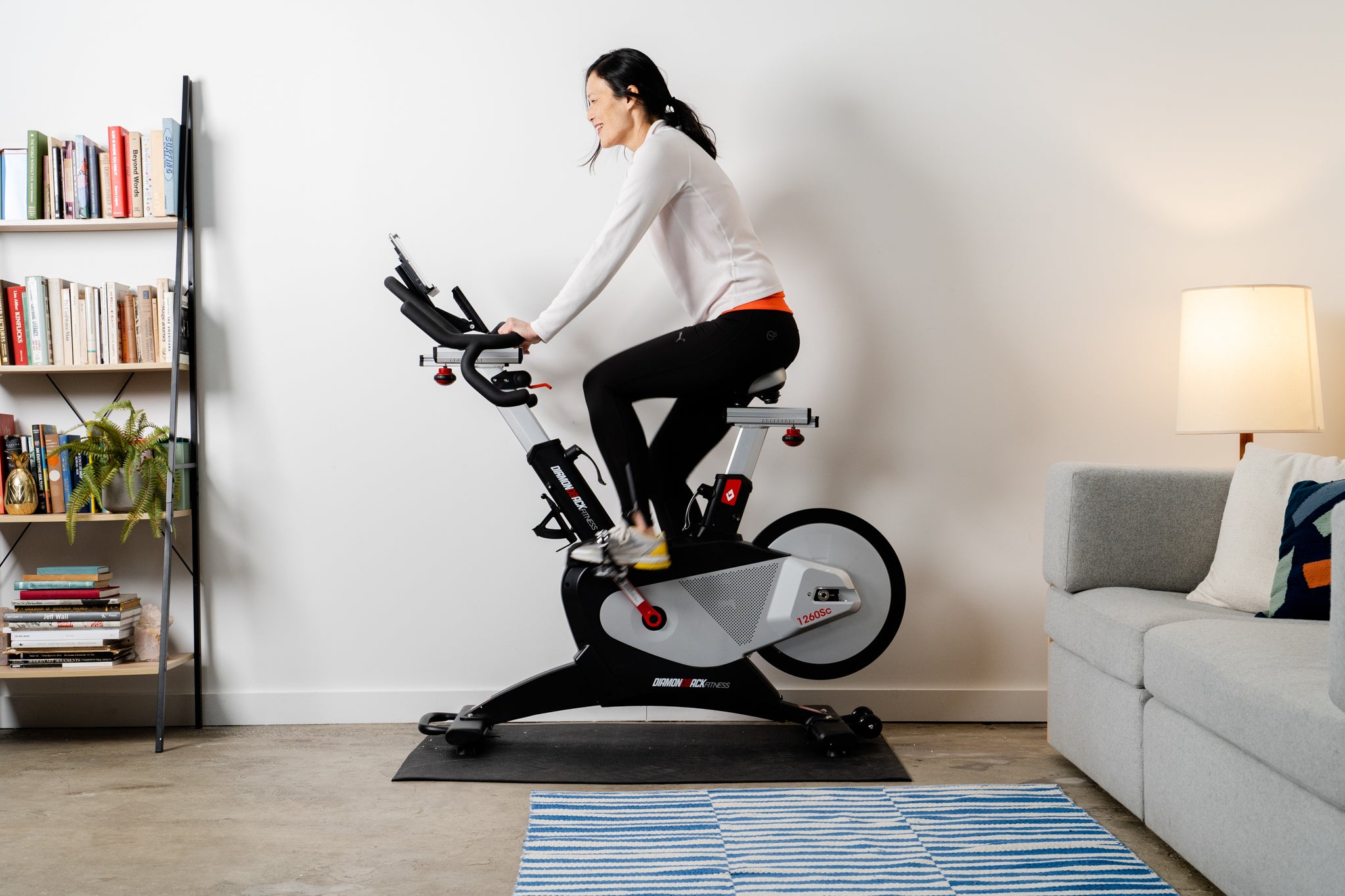 Do not miss the opportunity to take care of yourself while you get in shape! Enjoy your daily exercise moment with your favorite spinning bike , release daily stress, disconnect from your worries and get a more toned and healthier body. What are you waiting for to exercise at home? Buying a spinning or indoor cycle bike is the most effective option!
Share this content