Treadmill DJ1000
cinta-de-corer-dj1000-blanca
The DJ 1000 treadmill is perfect for daily running or walking sessions at home. This treadmill is suitable for moderate training, cardiovascular exercise and joint health. It is one of the most effective indoor treadmill.
TREADMILL
perfect for doing cardiovascular exercise at home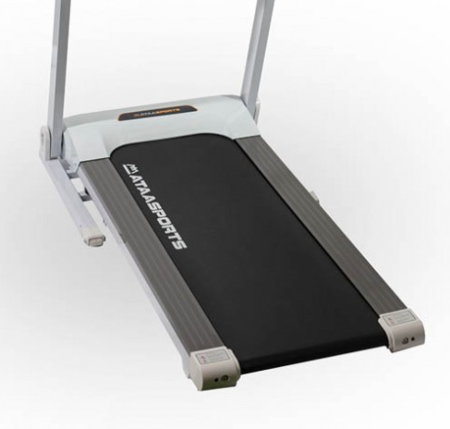 Maxi-grip
running surface
Measuring 39 x 109 cm, this surface provides an excellent grip and comfort while running.
Magnetic
emergency stop system
Operated by safety cable with clip to ensure maximum safety.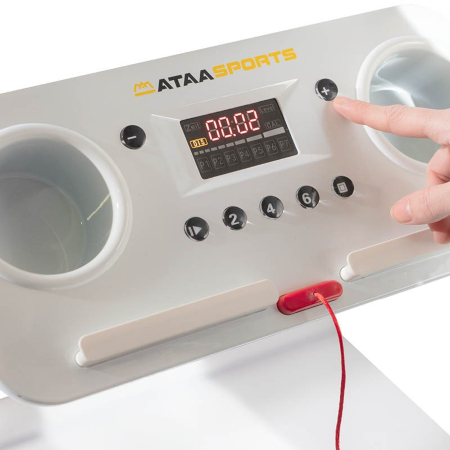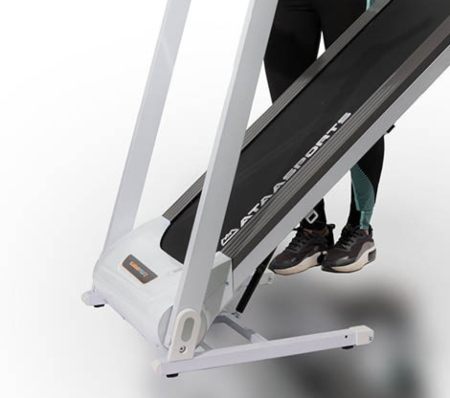 Hydraulic
folding system
This treadmill has a compact and fully foldable design with hydraulic system. Perfect for storing anywhere.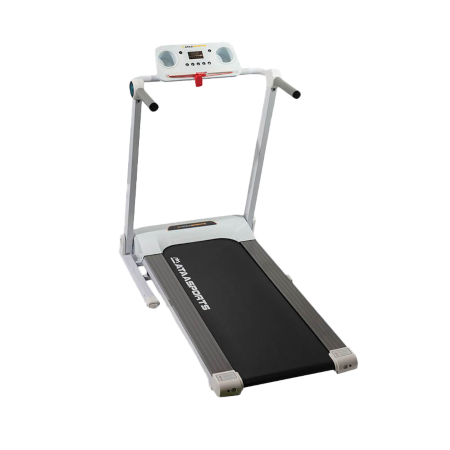 The ATAA DJ 1000 treadmill is perfect for exercising at home
This treadmill is foldable and very compact, making it ideal for storing anywhere. It is suitable for running as well as for walking. It has a quiet engine with adjustable speed, up to 8km/h. and a maxi-grip running surface for a better running experience. It has grip arms with foam for extra comfort. It has a magnetic emergency stop system and LCD display that provides useful information to control your training (speed, calories, time, distance...) and also, it has 7 training programmes. It includes other useful accessories such as: tablet or mobile phone holder and support for 2 bottles.
Data sheet
Model: DJ1000
Color: Blanco
Display: LCD display with speed, time, distance and calories burned
Programas de entrenamiento: 7 programas
Maximum user weight: 100 kg
Peso de la cinta : 22 kg
Medidas de la cinta de correr: 128 x 69 x 110 cm
Plegable: Yes
Sistema para plegar: Sistema de plegado hidráulico, vertical y compacto
Medidas plegada: 128 x 69 x 18 cm
Material de los brazos de agarre: Espuma
Bottle holder: Sí, 2 portabotellas
Mobile device holder: Device holder for tablet and mobile
Bluetooth and APPs: No
Parada de emergencia: Paro de emergencia magnético mediante cable de seguridad con pinza
Frecuencia de uso:
Frecuencia de uso: Intervalos de 30 minutos
Assembly (difficulty): Easy
¿Qué dicen de Treadmill DJ1000?
15 review(s)