ATAA DJ 500 treadmill
The ATAA DJ 500 treadmill is the perfect ally for cardiovascular exercise at home. It is portable, slim, compact and very quiet. You can enjoy your favourite music or podcasts thanks to its built-in speakers with Bluetooth connection.
TREADMILL
ideal for fitness at home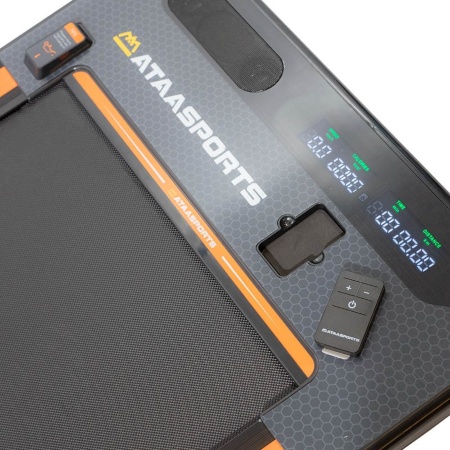 LCD display
with different speeds
This screen displays information on calories burned, speed or distance.
Built-in speakers
via Bluetooth
The speakers connect to an electronic device via Bluetooth to play music or any audio media while exercising on the treadmill.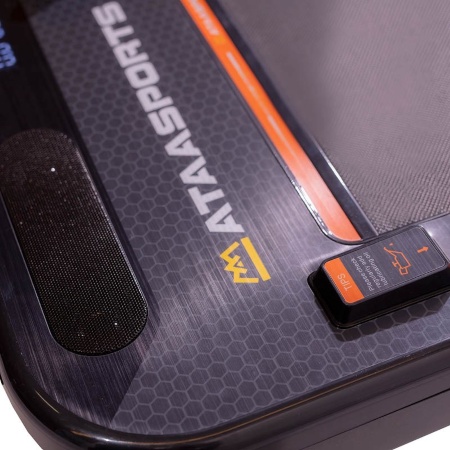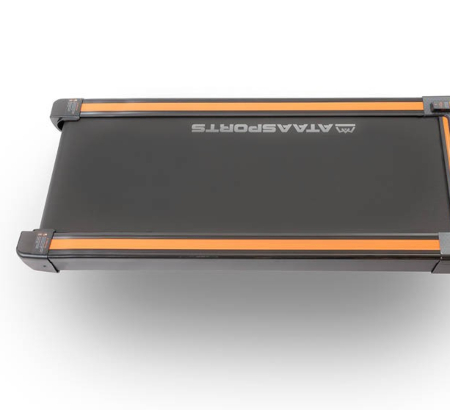 Slim
compact design
This treadmill has a compact and slim design for easy storage. In addition, this treadmill is quiet and comfortable.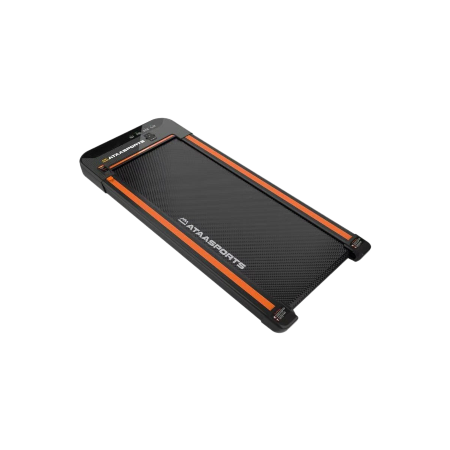 The ultra-compact ATAA DJ 500 treadmill is perfect for home use
This home treadmill is portable, slim and very quiet. It stands out for its simplicity and ease of use. It is very compact and easy to store, so you can place it anywhere in your home. It includes a 440W motor and has different selectable speeds from 1 km/h to 6 km/h. It also features an intelligent adaptive suspension system. It has an LCD screen to monitor your workout with a remote control. The ATAA DJ 500 treadmill has built-in Bluetooth speakers to enjoy your favourite music while training.
Data sheet
Model: ATAA DJ500
Motor: 440W
Potencia: Nominal de 440W
Tensión: Nominal 220V
RPM: 3800 R/M
Velocidad: De 1 a 6 km/h
Display: LCD con indicadores de velocidad, distancia y calorías quemadas
Maximum user weight: 110 kg
Peso de la cinta : 22 kg
Medidas de la cinta de correr: 134 x 59 x 12 cm
Plegable: Yes
Dimensiones superficie carrera: 43 x 108 cm
Bottle holder: No
Suspensión: Suspensión adaptativa inteligente
Altavoces: Integrados por Bluetooth
Bluetooth and APPs: Sí, en los altavoces
Control remoto: Yes
Frecuencia de uso:
Assembly (difficulty): Easy
¿Qué dicen de ATAA DJ 500 treadmill?
17 review(s)