ATAA Power 300 Spinning Bike
bici-spinning-power-300-blanca
The ATAA Power 300 spin bike is designed for intensive use and for semi-professional training at an unbeatable price. Its multifunction LCD display shows all the necessary data to control your workouts to the maximum, such as speed, time, calories burned, distance covered and heart rate.It is also equipped with an ultra-fast MAGNETIC BRAKE.
THE SPINNING BIKE
that experts recommend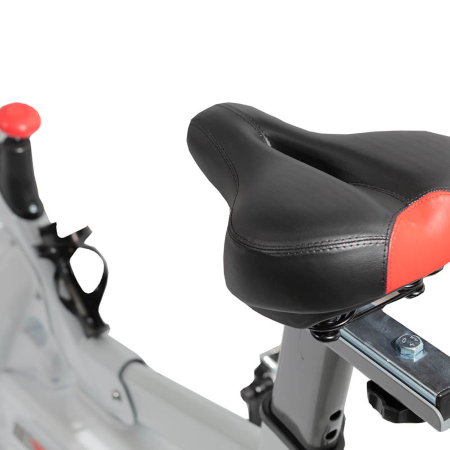 Ergonomic saddle
adjustable in height and horizontally
This saddle is designed to adapt to any figure. Thanks to its padded and anti-prostatic structure, it makes training very comfortable and safe.
Built-in heart rate monitor
in the handlebars
The handlebars of this bike are ergonomic and adjustable, with a "Triathlon" handlebar structure. It includes a heart rate monitor to keep an absolute control of our training and to know how many heartbeats we are training at.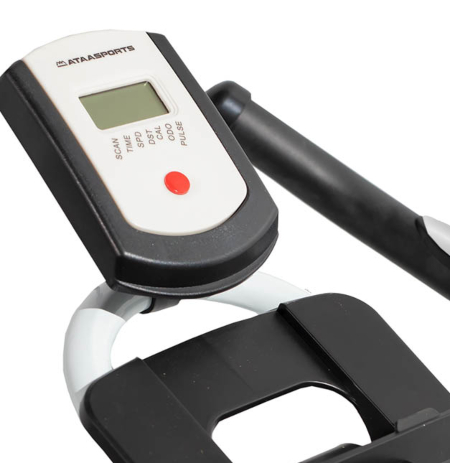 Multifunction
LCD screen
All the necessary data will appear on this screen, so that you can control your training as much as possible. You will know all the information about speed, time, distance covered or calories burned.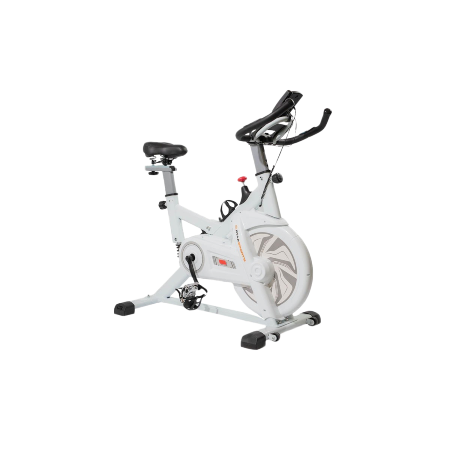 The ATAA Power 300 indoor spin bike is designed for intensive and semi-professional use
This model of spin bike is very light and easy to transport thanks to its front wheels. It has an advanced ultra-quiet transmission system for greater comfort during your workouts. It has an ergonomic design, with padded and adjustable saddle and handlebars. It offers all the necessary accessories, such as a tablet or mobile phone holder and a bottle holder. Its LCD screen displays all the relevant data, such as speed, time, calories burned, distance covered and heart rate. In addition, this indoor bike has a built-in suspension structure, a wheel to regulate resistance and adjustable straps on the pedals for a safer workout.
Data sheet
Model: ATAA Power 300
Frame: Lightweight and resistant steel with cushioning
Handlebar: Ergonomic "Triathlon" design
Saddle : Padded and cushioned, ergonomic, anti-prostatic, adjustable in height and length
Display: LCD display with speed, time, distance covered, calories burned and heart rate
Heart rate sensors: Yes
Resistance: Manually adjustable
Brake system: Magnetic
Flywheel: Silent
Pedals: With adjustable straps
Maximum user weight: 120 kg
Weight of the bike: 24 kg
Dimensions of the bike: 100 x 51 x 113 cm
Transmission system: Ultra silent belt driven
Bottle holder: Yes
Transport wheels: Yes
Mobile device holder: Device holder for tablet and mobile
Bluetooth and APPs: No
Frecuencia de uso:
Assembly (difficulty): Easy
¿Qué dicen de ATAA Power 300 Spinning Bike?
13 review(s)