InBody Titan E2 elliptical bike
Bici-Elipt-InBody-Titan-E2-Negro
The InBody Titan E2 is a semi-professional, high-end cross trainer, perfect for toning muscles and improving cardiovascular endurance. This elliptical trainer is made of the best materials and has a super strong galvanised steel frame.
ELLIPTICAL BIKE
perfect for cardio workout at home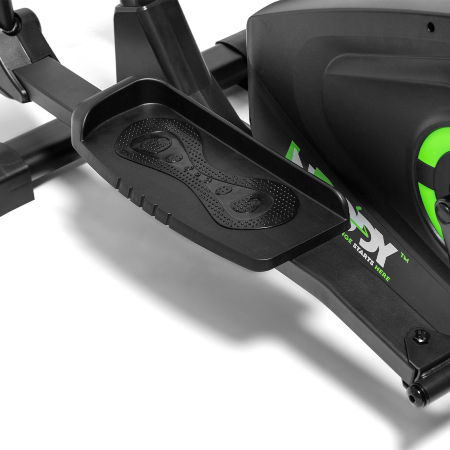 Non-slip
pedals
The pedals are large and prevent the feet from moving or slipping, offering a comfortable and safe workout.
With this device you can select different training modes .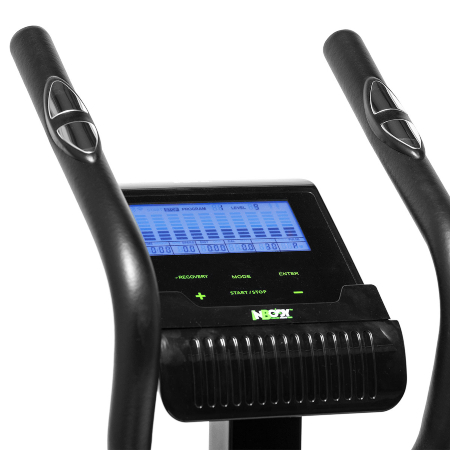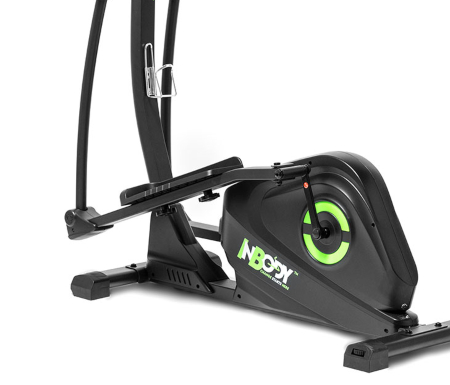 Ultra-quiet
transmission system
The drive system in the cross trainer regulates the pedalling power. The InBody Titan E2 the system is very quiet and allows you to train without noise.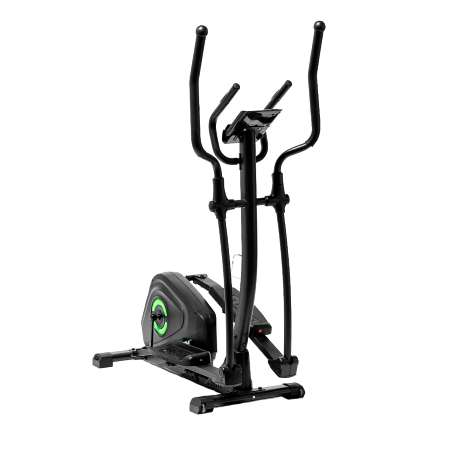 The InBody Titan E2 cross trainer is ideal for daily exercise at home
This model has a galvanised steel structure, very resistant and stable, which guarantees the user's safety. It includes a manual configuration LCD screen, ideal for monitoring workouts, and also has 24 levels and 6 different programmes. The cross trainer has ergonomic padded handlebars and an integrated heart rate monitor. This cross trainer provides the utmost comfort thanks to its ultra-quiet drive system, which enhances the noise-free training experience. It has very practical extras such as a steel bottle holder, a holder for mobile devices and non-slip pedals. It is suitable for very intense training sessions and daily use of up to 30 h/week.
Data sheet
Model: InBody Titan E2
Materiales de fabricación: Acero galvanizado
Handlebar: Agarre acolchado de máximo confort
Display: LCD display with speed, time, distance and calories burned
Programas de entrenamiento: 6 programas diferentes con 24 niveles
Flywheel: Yes
Pedals: Grandes y cómodos de 40cm
Dimensión de zancada: 40 cm
Posición de la rueda de inercia: En la parte trasera
Maximum user weight: 120 kg
Weight of the bike: 35,8 kg
Dimensions of the bike: 129 x 62 x 155 cm
Transmission system: Sistema de transmisión ultrasilencioso
Bottle holder: Yes
Transport wheels: Sí, delanteras
Mobile device holder: Device holder for tablet and mobile
Bluetooth and APPs: No
Frecuencia de uso: Hasta 30 horas/semana
Fuente de alimentación: Corriente eléctrica
Assembly (difficulty): Easy
Dimensiones del paquete: 110 x 36,5 x 55,5 cm
¿Qué dicen de InBody Titan E2 elliptical bike?
4 review(s)